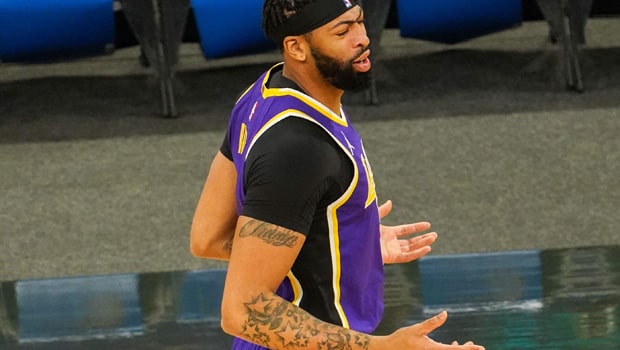 LA Lakers talisman Anthony Davis is one of the most talented players in the NBA. Davis has impressed with his skills and he has been instrumental in the success of the Lakers since he has joined the team. Davis has been delivering for the Lakers and he is going to hold the key if the team is to go all the way.
Davis also played a key role in the team's maiden win of the season against the Memphis Grizzlies of 121-118 as he scored 22 points, eight rebounds, and two assists.
Meanwhile, former NBA player Derek Anderson was full of praise for Anthony Davis. When Bradon Robinson asked Anderson whether he will put Davis in his all-time team, the former player added that it will be tough to ignore so many great players but lauded Davis for all-around skills.
Anderson recalled the time when he spotted Davis during his college time. The Kentucky-born stated that Davis is once in a lifetime player and he is a game-changer.
Derek said: "I think Anthony Davis is a once in a lifetime two way player at that size. No one was using that athletic and that size, that smart at that age, that unselfish, Like dude was the former leading scorer on the team and won a national championship and he was the MVP. You know he was a game-changer. He is a once-in-a-lifetime player.
Davis averaged 14 points, 10 rebounds, and 4 blocks while playing for Kentucky. The 28-year old will look to continue his good form for the LA Lakers in the coming matches.
LA Lakers lost their two opening matches of the season and they will look to continue their winning moment after a much-needed win against Grizzlies. The Lakers will take on San Antonio Spurs on Tuesday.
Leave a comment