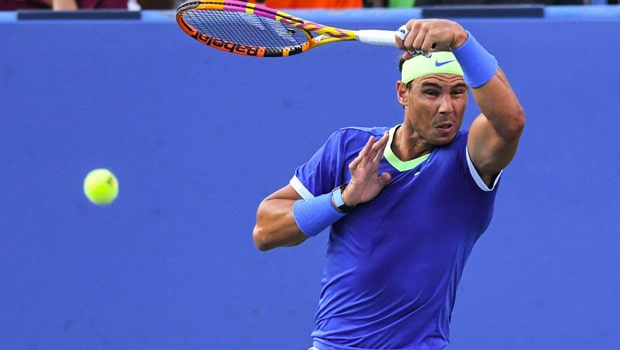 Former World no.1 Rafael Nadal is all set to return to professional Tennis after recovering from his foot injury. Nadal has now recovered and he is looking to make come back and play a tournament in Abu Dhabi in December. The Spaniard then would look to play another competition before he would take part in the all-important Australian Open.
Meanwhile, Nadal has fallen out of the top-8 rankings for the first time since 2004 and he didn't qualify for the Nitto ATP Finals. But even if Nadal had qualified, he won't have participated in Turin.
"My plan is to play Abu Dhabi in December and then in a tournament before Australia and then the Australian Open," Rafael Nadal confirmed. "That's my goal. We're working hard to make it happen. "The injury in my foot still needs to get a little better, but I'm already training almost an hour and a half a day so that's positive. "I'm training, I'm feeling better. I'm back on the court."
On the other hand, Nadal is a little bit worried regarding the future of the game. The lefty feels the game is getting faster and faster and believes we are seeing more players who have a potent serve and they don't want to play longer rallies, which is a worrying sign.
"In the past, talent and tactics were much more relevant than they are today," Nadal told Japanese magazine Number. "Tennis is faster and faster and I'm not convinced it's the right way. If a solution is not found soon, there is a risk that tennis will become hostage to that single shot. I think the situation will get worse in the next 10 years."
Meanwhile, Nadal will be looking to hit the ground running and he will look to make a strong comeback to the game. Nadal will aim to fully recover before he makes his much-awaited return to the Tennis court.
Leave a comment