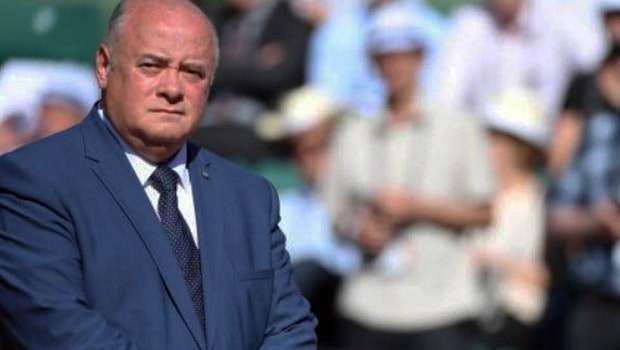 As many sports are planning to resume play, albeit, without fans, the French Open, one of the four tennis Grand slams could follow suit. The French Open was initially scheduled to start on the 24th of March but had to be pushed back due to the pandemic.
No professional tennis game has been played since the Indian Wells was cancelled. The event, which was supposed to hold in California in March even introduced new rules and regulations to limit the chances of contracting the virus. Despite the precautions to be taken, the match had to be cancelled at the last minute because it was considered just too risky to take chances.
Since then, tennis has been on halt with games being rescheduled, like the French Open. The tournament, which would take place in the Roland Garros stadium in Paris, France was rescheduled to hold between September 20 and October 4. In a report in a French newspaper, Bernard Giudicelli, president of the French Tennis Federation, said that the organisers of the event were presently considering not allowing spectators on the court.
Giudicelli's stance, like every other opinion on the same issue, is an effort to limit the gathering of persons. But the president also sees it as a way to benefit the economy.
He said, "organising it without fans would allow a part of the economy to keep turning, (like) television rights and partnerships. It's not to be overlooked." He also talked about the possibility of the new date being shifted further by a week, "the 20th or the 27th, that does not change much."
The FFT has announced that they would be refunding money on tickets bought for the original dates of the French Open and would begin plans for making tickets available for the new date as time goes on.
Leave a comment