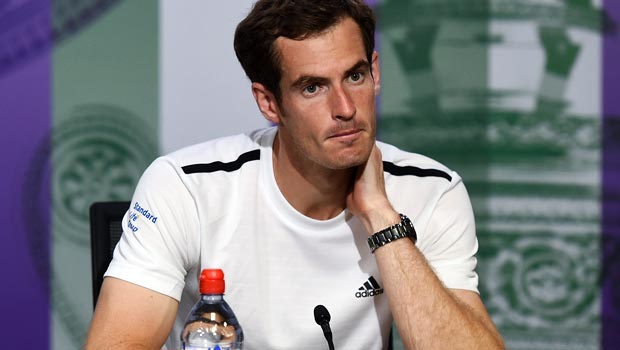 Former Wimbledon champion Andy Murray admits he started to panic as a severe bout of cramp almost sent the British number one packing in the first round of the US Open on Monday.
The two-time major winner started his match against Dutchman Robin Haase in fantastic fashion at Flushing Meadows and went 2-0 up after taking the first two sets 6-3 7-6 (8/6).
Events were to get a whole lot harder for Murray though who began to suffer with severe cramping for the rest of the contest, an issue that swung the momentum in the favour of his opponent.
Haase took full advantage of the drop in form and comfortably took the third set by a score of 6-1, breaking the Scot in the very first game.
Murray, who was barely able to serve faster than 100mph, looked in serious danger of losing the match as his movement was sluggish due to the cramp.
Somehow though he managed to find the determination and strength from within and claimed the victory by taking the fourth set 7-5, ending a painful couple of hours for the victor.
Murray admitted after the match that his 'body failed him' and added that getting camp at such an early stage was a big worry.
"I was in a good position, and then my body failed me, I don't really know how I managed to get through," he said.
"It's not the worst I have ever felt necessarily, but it's the worst I have ever felt after an hour and a half of a tennis match, that's what was worrying about it, is it came after such a short time."
Murray, who is priced at 1.53 to win the tournament outright, will take on German qualifier Matthias Bachinger in the second round.
Leave a comment