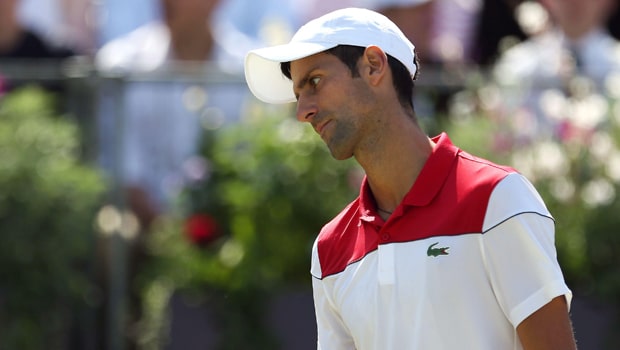 Tournament director of Italian Open Sergio Palmieri has stated that Novak Djokovic is not a good role model for the young players and he is not on par with Roger Federer and Rafael Nadal, who receive a lot of backing from the crowd for their humble nature on and off the court.
On the other hand, Novak Djokovic has always been involved in some controversy or the other during his career. Djokovic was deported from Australia after he lost his appeal against the cancellation of his visa.
Sergio Palmieri called Djokovic a controversial character for his continuous controversies.
"Novak Djokovic is a controversial character who takes positions risking himself," Palmieri said on Italian radio channel Radio Anch'io Sport. "The fact that he is not a good role model for young people who approach this sport is absolutely true. He has not reached Roger Federer and Rafael Nadal in this."
"[What happened with Novak in Australia] can compromise the mental balance that a great athlete needs to improve or maintain his level," Palmieri said. "I would not have behaved like the director of the Australian Open in the first part of the story when the organization favored his introduction in Australia, but there was no coordination between the various Australian authorities."
On the other hand, Roger Federer and Rafael Nadal have always been loved by the crowd for their antics on the court. Djokovic, on the other hand, can easily lose his temper and he is often booed by the crowd.
Palmieri added that as long as Djokovic will comply with the rules, they would not have any issues in hosting him for the Italian Open.
"I have a long-standing relationship with Novak. He has a very strong character, he will overcome this obstacle," Palmieri said. "Whether he participates in the Italian Open is up to him, if he signs up we will follow the rules. If players arrive in good standing, we will have no problem and no reason not to accept it."
Djokovic was the runners-up of the 2021 Italian Open as he lost to Rafael Nadal in three sets.
Leave a comment