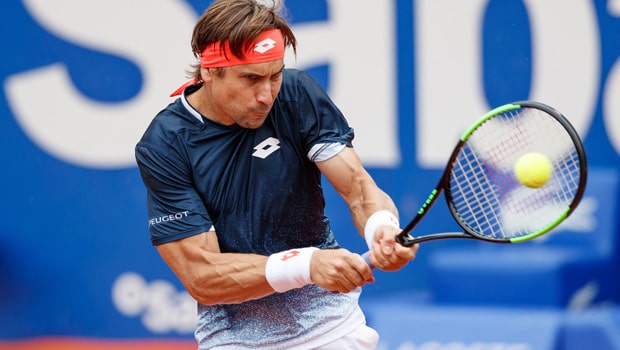 The World no.3 Alexander Zverev has claimed that David Ferrer was the best coach he has had in his career. Zverev was coached by former Spanish player Juan Carlos Ferrero from late 2017 to early 2018. Subsequently, he played under the tutelage of Ivan Lendl for a year.
The German has also been coached by his father Alexander Zverev Sr. Zverev feels his father was better than Ivan Lendl and picked David Ferrer as his best coach beside his dad.
"[My father] is better than [Ivan] Lendl," Zverev told German publication Tennis Magazine. "For me, that's not a question at all. I think it was an experience for me to see what and how other coaches think about my tennis.
"For me, besides my father, [David] Ferrer was the best coach I had in my life. But unfortunately, we had to stop last year due to the Covid situation. He's the only one I'd say I'd try again with."
Ferrer guided Zverev from 2020 to 2021 and the German was also able to make it to his first maiden slam final as he had qualified for the 2020 US Open but could not cross the final hurdle against Dominic Thiem.
In fact, Zverev had earlier revealed that Lendl was more interested in talking about Golf and his dog than Tennis and it didn't work out with him.
"It didn't work out well with Lendl. It's not a secret. Personally, we may not have been a good match either," he explained. "We just saw things differently on the tennis court, during training sessions. I am someone in my sport too, I am a personality.
"I am not someone who says yes and amen to everything. I also challenge opinions very often, I always ask why you see it that way and sometimes say, I see it differently. "You can't join my team and turn my life and career upside down just because you have a different opinion than me."
Alexander Zverev will take part in the upcoming Australian Open 2022, which will begin on January 17.
Leave a comment