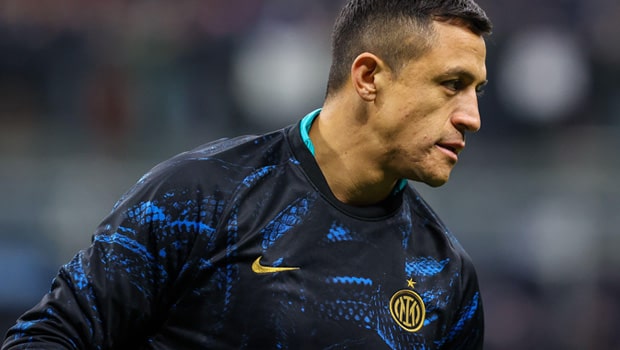 Chilean forward Alexis Sanchez could be making a return to the La Liga with Barcelona after he was identified as a potential replacement for Sergio Aguero.
Aguero called it a time on his career on Wednesday afternoon at the Camp Nou after he suffered heart problems during a 1-1 draw against Alaves in the La Liga earlier this season.
The former Manchester City forward revealed that he had to make the decision to stop playing football even though it was a tough one.
Now Barcelona has to find a replacement for the former Atletico Madrid forward who scored his first senior team goal for Independiente in 2004.
It is understood that the team will look to push for the former Arsenal forward in January to join Memphis Depay in attack for Xavi Hernandez's side.
It is understood that the Chilean is not Barcelona's first choice as that remains Manchester City's, Ferran Torres.
However, the Catalans will need a huge transfer fee to achieve that, but they may need to add Luuk De Jong to tempt Inter Milan for Sanchez.
Alexis Sanchez was at Barcelona between 2011 and 2014, playing 141 matches and recording 46 goals and 27 assists in all competitions in three seasons. He also won the La Liga, Copa del Rey, European Super Cup, two Spanish Super Cups, and a Club World Cup before moving to Arsenal.
Meanwhile, Real Madrid has recorded six positive Covid-19 in their squad on Thursday, putting their weekend game in doubt.
The COVID situation in Europe continues to grow worrisome, with about half of Premier League matches for the weekend called off due to mass positive.
Gareth Bale, Marco Asensio, Andriy Lunin, Rodrygo, Luka Modric, and Marcelo are the players affected, while assistant coach Davide Ancelotti is also self-isolating.
Leave a comment