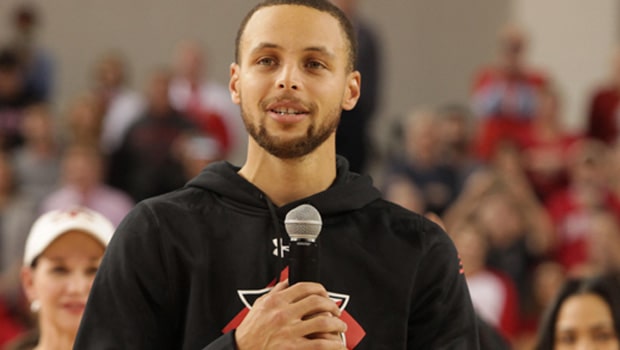 Golden State Warriors talisman Steph Curry broke the all-time three-point record when he leapfrogged Ray Allen's tally. Curry scored the record-breaking 2974th triple of his career when 7:44 were left on the clock against New York Knicks on Tuesday night at the iconic Madison Square Garden.
Curry was delighted after achieving the much-wanted record and this landmark has put the linchpin among the top players of all time. The 33-year old achieved the milestone in 788 games and a lot of Basketball experts reckon that Curry's three-point record at the end of his career might be insurmountable.
Curry made a video on his social media handle in which he gave his gratitude to fans and family. The point guard also gave a shootout to Ray Allen and Reggie Miller.
He made a video and posted it with the caption: "Dream come true. In the Garden too. Thank you everybody for reaching out and showing love. This means so much to me and my family. #dubnation been with it since Day 1. 2974 and counting………..longevity, accuracy, volume, range #CrazyFaith"
He said in the video, "I just want to say thank you all so much for the support, the love, the energy for last night. I woke up feeling really special this morning, and I can't thank you all enough for just being there for this whole journey. I know we got a lot more to do, but I gotta take a second and just appreciate what 2974 means."
"History was made last night. Shoutout to Ray Allen, Reggie Miller. You guys are the icons that paved the way for me to even dream about a moment like this, and I got it done last night. So, I appreciate y'all so much. Thank you everybody who reached out, everybody who showed some love last night. We got some more to do. 2974 and counting. I appreciate y'all. Love."
Curry scored a total of 22 points and once again played a key role in taking his team to a 102-96 win against New York Knicks. Curry has been in sensational form and he would look to continue his good form.
Golden State Warriors will next face Boston Celtics on Friday.
Leave a comment