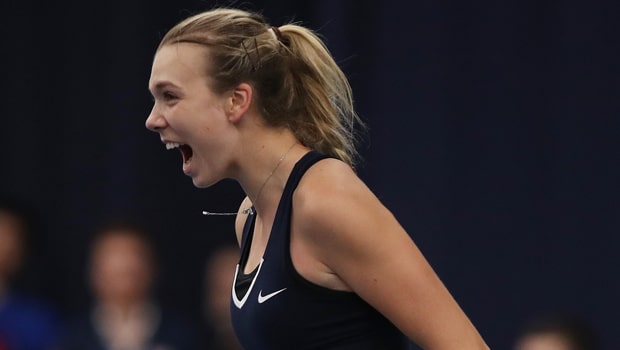 Katie Boulter rose to the challenge after she beat Jodie Burrage in a game of three sets, with a final scoreline of 3-6, 7-6(7-4), 6-2. Boulter, who lost the first set of the game, was away from tennis for four months, following a back injury, which saw her position drop to 374th worldwide. This was her first game since that time.
Everything about the first set was clearly in Burrage's favour with the same resilience and skill she has exhibited in her previous games. But the second set was where things took a turn as Boulter was determined to use this tournament to welcome herself back to the tennis world.
A series of mistakes on Burrage's part allowed Boulter to break the tie and lead the set, eventually forcing a third set. The third set was equally not forgiving for Burrage as Boulter was able to break her serve twice and win that set with a 4-point lead.
Speaking after the match, Boulter said, "I'm happy to get the win. Sometimes you've just got to find a way, and I felt like I did that today. To get my body through five matches is a huge bonus for me – that was the aim I came into this week with." She also mentioned how long she has spent training for the game and was glad it all paid off.
As for her opponent, Boulter expressed her joy in Burrage playing a good game. She said, "If she keeps playing that way, she's going to go very far. I've always thought Jodie's a very good player. She's starting to put it altogether, and it's really nice to see."
Heather Watson and Harriet Dart pulled out from partaking in the event due to an ankle injury. Throughout the tournament, there was strict adherence to health protocols to keep everyone safe, with players collecting their balls.
Leave a comment