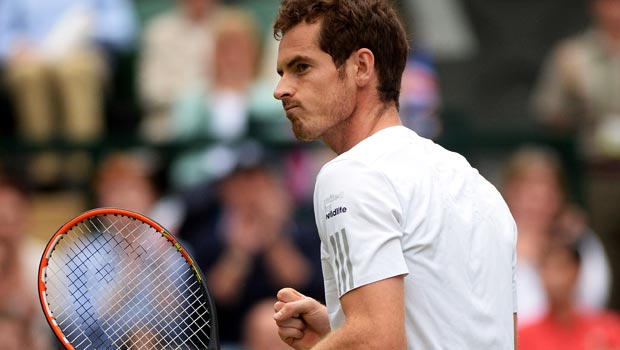 Defending champion Andy Murray was delighted to overcome the resilient Kevin Anderson on Monday night as he reached the quarter-finals of Wimbledon for the seventh year in a row.
The Scot has still not dropped a set so far in the tournament but he almost fell victim to Anderson as he rallied in the third set.
Murray eventually won 6-4 6-3 7-6 (8/6) but his South African opponent refused to lie down at the end with Murray making mistakes with the pressure on.
Anderson's confidence grew when the roof was shut midway through the second set but Murray still had enough to adapt to the change in conditions.
After the win he admitted he was delighted to overcome Anderson and the 27-year-old will now face Grigor Dimitrov in the next round.
He said: "When it was outdoors, I played very well, I was in a good position.
"When we came back indoors he started to strike the ball a bit better, he started serving better and I was dropping the ball a little bit shorter than I was in the first set and a half so I had to do a bit more running."
"I got a bit tentative, but it was a good win because he was playing very well at the end, making it very tough for me," he added.
"I'm just trying to stay concentrated when I'm on court. It's good to get off in straight sets and now I can rest up and get ready for the quarters."
Leave a comment