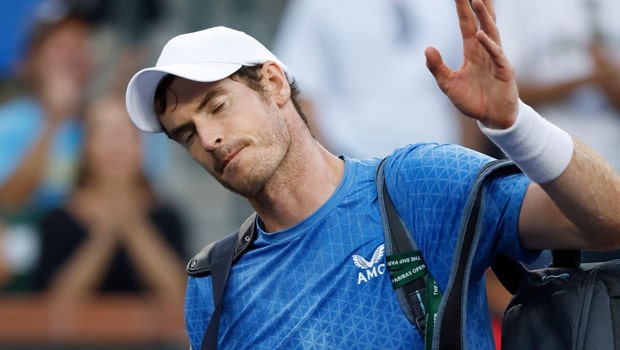 Former Wimbledon champion Andy Murray fought hard but lost against Alexander Zverev and crashed out of the NBP Paribas Open. After his exit from the event, the Brit revealed that he won't be featuring in next month's Davis Cup.
The last time Murray played in the Davis Cup was back in 2019 where he suffered from a bad hip injury which kept him out of action for almost a year. Recently in an interview with BBC Sports, Murray revealed that his Davis Cup participation has often affected his regular season play, putting pressure on his body and mind.
"I've given a lot to the Davis Cup, and sometimes to my own detriment physically, Murray said. "The same thing happened last time I played Davis Cup at the end of 2019. I know there was coronavirus, but I was struggling with that (bruised pelvis) really up until September time the following year."
Murray was at the forefront of Great Britain's famous Davis Cup win in 2015. But he came up with an honest opinion of whether he deserves a spot with his current performances.
"Cam [Norrie] and Dan [Evans] have had a great year," Murray said. "Liam Broady's in and around the top 100 now and we've got very strong doubles as well. I also don't feel right now I would be playing, either. Obviously, that would be up to Leon [Smith], but I'm not sure I deserve to play in that team."
The Davis is scheduled to start on November 25 and will run till December 5. Murray despite his 121st rank, has earned a wildcard entry to events in Antwerp and Vienna. After those two events, he will take his time off and wants to enjoy his time with his family and allow his body to get a much-needed rest.
Murray wants to be in prime physical condition heading into next year's Australian Open. Hence he has opted out of the Davis Cup.
"Right now, I'm not planning on playing the Davis Cup and with the late finish to it, and early departure to Australia, I am going to have to rest and take a break and give my body a chance to breathe," Murray said. "And I want to make sure in the offseason I get to spend as much time with my family as I can because I have been away from that recently and that will be the case when I go to Australia as well."
Leave a comment