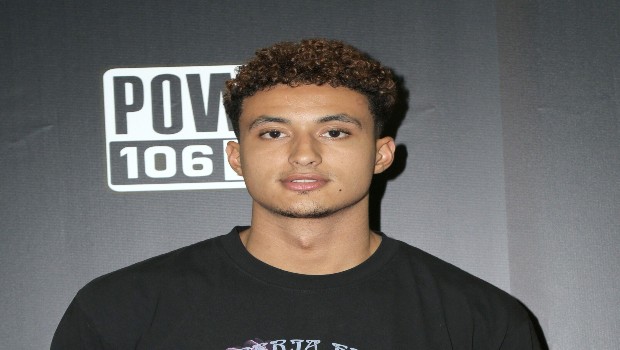 When Kyle Kuzma came to the scene the Los Angeles Lakers fans were so much hyped about him. He had the most ingredients to become a star, the face of the NBA in future. But whenever a team backs a young talent, it is a risk that could go either way. Although they try to make calculations, the end results at times are beyond their control.
While a lot of people feel that Kuzma needs to do a lot of work on himself and his play after an underwhelming last when he had the chance to step up and take control especially when LeBron James and Anthony Davis were injured during the regular season. But he was not up to the mark and hence he was traded to the Washington Wizards. But there are other people who feel that Kuzma was under a lot of pressure at the Lakers and also did not get much chance to prove his credentials in a stacked roster.
Recently Washington Wizards head coach Wes Unseld Junior backed the former Lakers power forward and hailed his underrated playmaking skills. Unself feels that Kuzma can flourish for his team with more playmaking freedom.
But the Wizards have played two preseason games against the Houston Rockets and the New York Knicks and they have lost both with Kuzma putting up a high number of turnovers. As usual, fans started trolling and mocking the 26-year-old for his below-par performances.
But Wizards head coach has spoken in support of the former Lakers man. Recently the Wizards had an open training session at Morgan State University's gym. There in an interview, Wes Unseld Jr. blamed the Lakers for suppressing certain skills of Kyle Kuzma, which he is trying to brush up again.
"His playmaking ability is somewhat surprising to me. The makeup of that roster, he didn't have the opportunity to showcase that. Having him here, putting him in those positions, has allowed us to see some of that," explained Wes.
Along with Kyle Kuzma, Wes Unself Jr. also has a lot to prove in his first year as head coach. Therefore a postseason appearance with the Wizards in his first season will be a great feat for Wes. He would love it if Kuzma manages to play a big role in making that happen.
Leave a comment