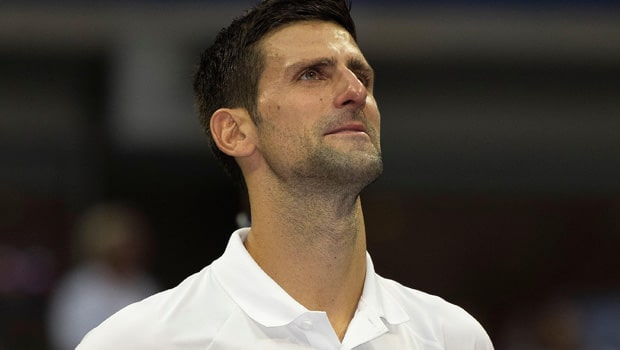 Novak Djokovic has had a rollercoaster year so far. He could not participate in the Australian Open due to his visa debacle and then could only take part in a handful of tournaments because of his unvaccinated status. Furthermore, the Serbian suffered a defeat in the quarterfinal of the French Open 2022 against his rival Rafael Nadal and thus he could not defend his title.
However, the talisman finally relieved himself when he won his 21st Major title after beating Nick Kyrgios in fourth sets in the final of Wimbledon 2022. This was Djokovic's seventh and fourth successive crown at SW19.
A variety of emotions ran through Djokovic's mind after he won the Championship point in the fourth set tiebreaker against the Australian. Djokovic first ran to meet his team and then came back to his seat, where he revealed all the bad things that happened throughout the year that went through his mind.
Speaking to Serbian outlet SportKlub (as quoted by Tennis Majors), Djokovic said, "All the bad things that happened went through my mind and when I sat on the chair, I just felt huge relief, because emotionally I have been constantly stressed out, like never before in my life – not solely because of what happened in Australia, but because of what followed me afterwards in relation with that, lots of negative comments and provocations from various people."
In fact, Djokovic had to face a lot of flak when he decided to remain unvaccinated against Covid-19 and wanted to play in the Australian Open with a medical exemption. The World no. 7 revealed that he had never faced such criticism in his career before that incident.
"That is something I have never faced before, so I did not know how to handle it," Djokovic said. "I always strive to do things which make me calm and mentally balanced, but I am a human being after all – there were some very ugly insults, provocations, media constantly reminding me about what happened, and it got to me."
"But I am happy to say that I do not carry that emotional burden for some time now, even more so with this victory. I feel relieved," Djokovic said. "I have had a lot of moments like these in my career and I am grateful for that, but somehow this trophy after everything I went through in Australia [was special]."
Djokovic added that anything he wins from here will be a bonus in his career. The Serbian might not be able to take part in the US Open as he is not inoculated against Covid-19 unless the rules are relaxed.
Leave a comment