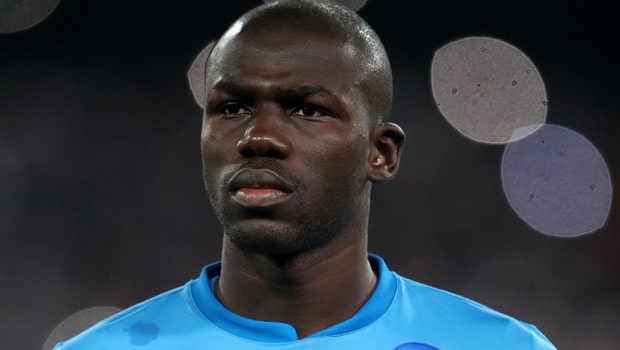 According to the latest reports that have emerged that Kalidou Koulibaly could soon be a Chelsea player.
This is following his latest comment in an interview, where he said the move is on the right track.
The Senegalese stated this amid reports he won't be part of Napoli's pre-season training. He was set to arrive Tuesday evening, but it seems that won't be happening as the negotiation is said to have been going on smoothly and rapidly.
According to reports, Koulibaly is on the verge of completing a €40m move to Stamford Bridge this summer. La Gazzetta dello Sport and The Athletic reported that Chelsea have agreed to both the fee and personal terms.
This could be the reason he broke his silence with a comment to French reporter Romain Collet-Gaudin.
"I can confirm later, but it is on the right track," he responded when asked a direct question about the Chelsea talks.
Initially, Koulibaly was scheduled to arrive at Napoli's pre-season training camp in Dimaro on Tuesday evening. But that might not happen as there are already indications that things are moving so rapidly that he might not turn up at all.
It would be more difficult if he were to arrive, be greeted by the fans, and then pack up to leave immediately afterward.
This would infuriate Napoli fans more, having already criticised President Aurelio De Laurentiis for letting Lorenzo Insigne and Dries Mertens leave as free agents.
If this move becomes successful, Koulibaly will leave Napoli after rejecting a pay cut to extend the contract that runs to June 2023.
He could link up with Chelsea, that are offering him €8m per season net plus €1m in bonuses – €3m more than the wages Napoli are proposing for the 31-year-old.
He is expected to sign either a four-year contract or three years with an option for a fourth.
Juventus is among the teams interested in him, but Napoli would rather not sell to their arch-rivals.
Leave a comment