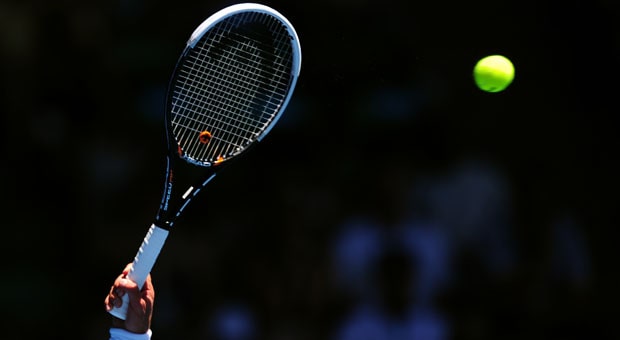 The 2021 Australian Open starts less than two weeks from now and players have already arrived Australia to start the mandatory two weeks quarantine period to enable them to play at the event.
However, despite the strict measures adopted by the organisers of the event to limit the transmission of the virus, seven people associated with the event have tested positive for the virus, including two players that tested positive on Tuesday. During the journey to Australia, one of the flight attendants in one of the chartered planes tested positive for the virus.
About 1200 people made the flight to Australia, including players from different levels, like singles, doubles, and wheelchair events. About 72 players and their entourages are observing 24-hour quarantine with no time to train after passengers from their flights tested positive for the virus. The rest of the players get 5 hours daily to train ahead of the event. This has caused serious dissatisfaction among the players who are confined in their rooms all day, a situation French player Alize Cornet calls 'insane', although she has apologised for her words. Other players have also voiced out their frustration about their general condition and their dissent with some of the rules. Roberto Bautista Agut described their situation as being in a prison with Wi-Fi.
World number one, Novak Djokovic has asked organisers to relax the rules and give more training time, but his request was met with backlash, and Australian tennis player, Nick Kyrgios called him a "tool". This would not be the first time Kyrgios would attack Djokovic over something relating to the virus. Dan Andrews, who is the premier of the state of Victoria where the event would be played said that players were free to make demands but that the answer would be "NO" as the rules would not be changed. Andrews had also made it clear that no special treatment would be given to any players; "the virus doesn't treat you specially, so neither do we."
Craig Tiley, CEO of Tennis Australia has said that he spoke to about 500 players and a majority of them were okay with the rules in place. He acknowledged that players who were not allowed to leave their rooms were at a disadvantage but that efforts would be made to see how that can be evened out. Many of the locals living in Victoria are not happy about the situation with the players, fearing a spike in cases and Victorian MP Tim Smith has urged that the tournament should be called off.
Leave a comment