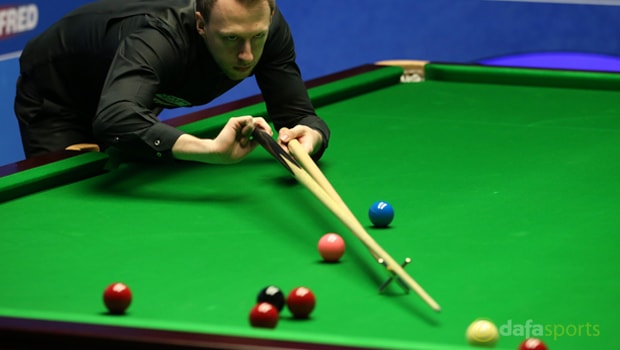 Judd Trump survived a first-round scare as he inched past Chris Wakelin 10-9 before admitting he'll need to raise his game considerably to make more Crucible progress.
The Bristol hot-shot won a nervy final frame, in which both players were guilt of missing their chances.
It was the second year in a row that Trump was involved in a tense and emotion fuelled battle first round.
Last year the 'Ace in the Pack' suffered one of the biggest ever first-round upsets at the Crucible, when he was stunned by a 10-8 defeat against Rory McLeod.
This time there was at least some silver lining for Trump, though he knows his first-round performance won't be enough if he harbours world title dreams.
"I had a big lead and almost threw it away, I knew the balls would punish me. I was surprised in the end to get another chance," said Trump.
"I'm relieved to get through, but I know I'm going to have to up my game.
I don't want to play like that in the next round and lose, or there would be no point winning today. Trump admitted that some of the balls he missed were simply down to a lack of concentration at times.
"Sometimes you miss under pressure, but a few of those misses weren't down to pressure, they were just bad misses," he added.
"On the last red there were two balls together, and it was an easy clearance but I completely took my eye off it.
I think in the last frame the balls were so perfect that we got carried away a little bit and rushed at the table.
Chris will be devastated to have lost that one, he dug in and played really well for his first time here."
Trump is 8.00 to win the World Championship this year.
Leave a comment