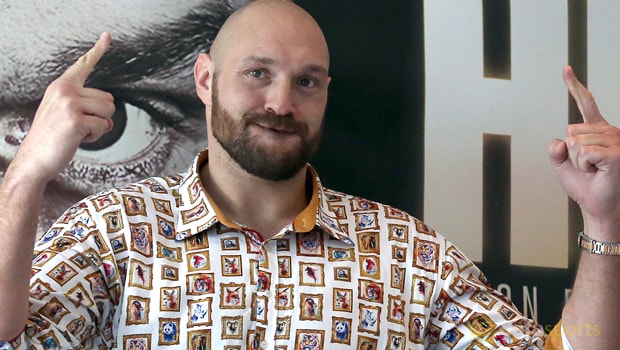 British heavyweight Tyson Fury has admitted he would be interested in fighting the winner of Tony Bellew vs David Haye later this year.
The former world heavyweight champion has not fought since November 2015 but he will return to the ring on June 9.
Fury has been in training camp for the last few months and looks like his former self after a tough few years away from the sport.
After gaining weight and losing his licence, Fury is now looking at some huge fights towards the end of 2018.
Bellew and Haye will meet in a rematch on May 5 and Fury is confident he would easily beat both former cruiserweights as well as Anthony Joshua and Deontay Wilder.
He told Sky Sports News: "Listen, if the opportunity arises for those guys to take a beating from me, I'm sure we can sort it out.
It should be quite simple. "Haye and Bellew both came up from cruiserweight, they were both cruiserweight world champions, they are both the same kind of size and the same age. It is an intriguing contest.
"Really, it was Deontay Wilder who spurred me on and gave me the ambition to return.
"He [Wilder] said I couldn't do it, definitely not, Tyson Fury is done. I thought I will turn this around and come back and knock him out.
"I don't fear anybody, they're all very good fighters, good champions but I believe with my skill and talent I beat them, even my confidence alone is enough to beat these fellas.
"I believe I could tie one hand behind my back and beat [Anthony Joshua] and Wilder, pick either hand to go behind my back, that's how confident I am."
Haye is 1.44 to win next week, with the draw 23.00, while Bellew is the outsider at 2.88.
Leave a comment