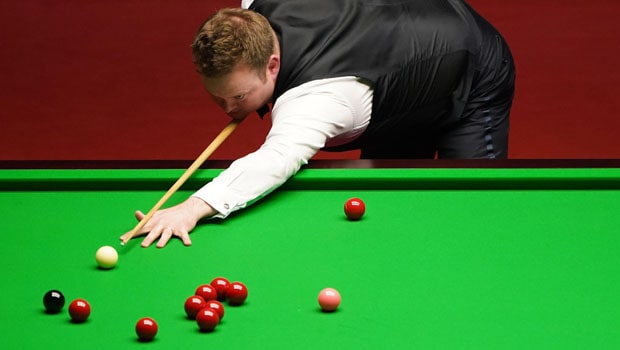 Shaun Murphy gave himself a decisive 5-3 lead over Mark Selby as they played out the final of the 2021 World Championship final at the Crucible.
The final of the 2021 World Snooker Championship got off to a splendid start, as both Murphy and Selby entertained in the first session. However, it was Shaun Murphy who got the lead.
Mark Selby will feel regret a missed red as Shaun Murphy gained a slim advantage at the end of the first session of the World Snooker Championship final at the Crucible.
Selby was given a great opportunity to level matters ahead of Sunday evening's second season, but he left the ball dangling over the pocket, and Murphy gladly came in and got a 5-3 lead.
Early on the game, it looked like Murphy was going to regret an error when he missed what was a great frame-ball for a 3-0 lead. However, Murphy, who is bidding for his first world crown since 2005, won the opening two frames of the final, and a break of 65 gave him the opportunity of extending his advantage.
However, Murphy had a missed red, and that was the only opportunity Selby needed to clear to brown and take the frame. He got a break of 89 in the next, which drew the three-time champion level with Murphy.
With the game at 2-2, Murphy immediately got into his stride with a break of 75 to regain the lead. Shaun Murphy was even supposed to have gotten back his two-frame advantage only for a missed black which allowed Selby to make it 3-3.
Murphy won the next with breaks of 64 and 52 in the nervy final frame of the session helped him pull clear to a 5-3 lead.
Shaun Murphy picked up where he left off in his semi-final against Kyren Wilson with an impressive display and will now head into the final session in a confident mood.
Leave a comment