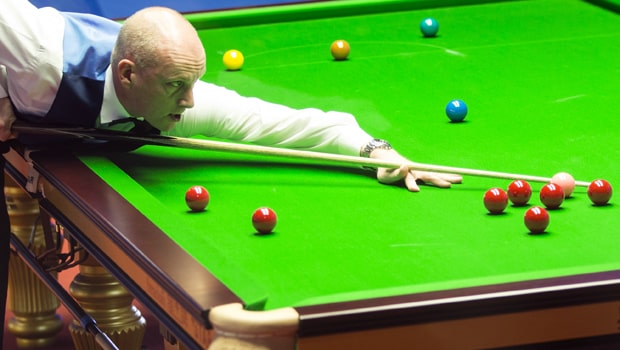 Former world champion Peter Ebdon admits he may retire at the end of the current season.
The 48-year-old Englishman has other business interests that he plans to concentrate on once he puts his cue away, but for now he's aiming to end his career on a high.
Ebdon reached his first ranking event final in six years at the Paul Hunter Classic in Germany recently.
He looked set for his 10th career ranking title when he led Kyren Wilson 2-0 before he eventually lost 4-2.
"I was disappointed to lose, especially as Kyren didn't have to play that well to beat me," he said of that defeat.
"It was a long day, playing four matches, and I was tiring towards the end, losing my focus.
"I'd had my contact lenses in for 14 hours straight, which made me misjudge a few shots, but overall it was a big step in the right direction."
Now ranked 51st in the world, Ebdon is honing in on three decades as a professional snooker player.
That landmark isn't to the fore of his thoughts but he does have one target in his mind before he retires – matching the ranking haul of snooker icon Jimmy White.
"At the end of this season I will have a look at everything. I will have been on the pro tour for 28 years by that point so it might be time to draw stumps," he added.
"If I win a ranking title this season that would be a good time to finish because it would bring me to 10 ranking titles, level with Jimmy White."
Ebdon is 501.00 to win the UK Championship in November.
Leave a comment