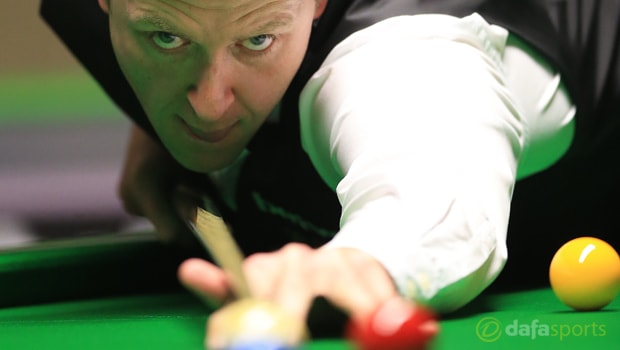 Ricky Walden says it is good to be playing without pain following a string of back problems. The 35-year-old is through to the second round of the UK Championship after a comfortable 6-1 win over Welshman Duane Jones.
Walden previously reached number six in the world but is now down to 23rd in the rankings following what he has described as a "horrible" 12 months.
His results have picked up in recent tournaments, with the highlight his fourth-round appearance at the Northern Ireland Open before going down to Robert Milkins.
Walden has had regular physio and injections to help with his troublesome back and he appears to have found the right balance.
He now faces Jamie Jones in the second round at the Barbican after he defeated Craig Steadman and it promises to be an intriguing encounter.
Walden's superior ranking means he will be the favourite to go through and he says he is glad to finally be able to take to the baize without any pain.
"I've been on the floor for a long time really," Walden told BBC Sport.
"It's very difficult to get anything going. You are unhappy at home because you can't go and practice and earn money and you can see yourself sliding down the rankings very fast."
"I was playing in tournaments and not really competing.
I was playing almost to hang on to my ranking when I would have been better off taking time out. Mentally it is hard but I feel like I am through that now."
Walden is currently a massive 101.00 outsider to win next year's World Championship and he is also 101.00 for The 2018 Masters.
Leave a comment