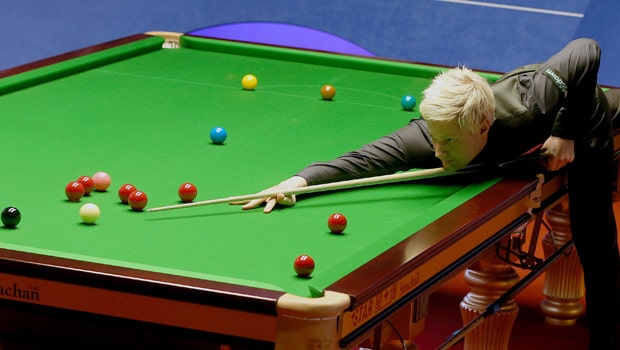 Neil Robertson failed to qualify for the Yushan World Open, not because of his failure to come out tops against an opponent, but because he drove to the wrong location on Friday.
The qualifying round for the world ranking event took place at the Barnsley Metrodome in Yorkshire, but Neil, who lives in Cambridge, accidentally found himself driving towards Barnsley in Gloucestershire instead, ultimately missing out on the chance to qualify for the Yushan World Open.
The tiny place has only a population of 209 people compared to the 91,297 who live in Barnsley, where he was supposed to be headed.
By the time Robertson found out that he was headed in the wrong direction, he didn't have enough time to get 170 miles to the correct destination. Consequently, he called the tournament director to withdraw from the event and forfeit his match against Ian Burns. The latter was then given a walkover, which sends him through to the final stages in China later this month.
The Austrian tweeted: "When I realized there was a 2nd Barnsley, it was too late to get to the other one". He said he hopes to be able to either play or complete a match this season.
It's the second time this term that Robertson has had to forfeit a match due to travel issues. The Austrian professional snooker player was one of several other pros on a flight to Latvia, which was canceled ahead of the Kaspersky Riga Masters in July.
"A friend always drives me to qualifiers, but he selfishly entered a challenge tour even this weekend," the 37-year-old jokingly said in reply to a social media user.
As the snooker professional talked about his ordeal on social media, some showed surprise at the fact that there was some other Barnsley in England.
Neil Robertson, born on 11 February 1982, made his breakthrough into the top professional ranks as far back as the 2006/2007 season.
The Austrian became the World number one in 2010 following his World Championship win and has been a dominant figure in the sport ever since, ranking the same in 2013 and 2014.
Leave a comment