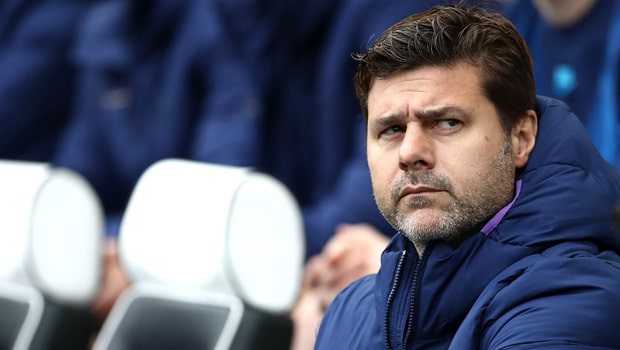 Tottenham Hotspur have paved their way to the English football's top six through the past ten seasons. Starting from 2009/2010, they've not placed lower than sixth with the pinnacle being the second spot in 2016/2017. Mauricio Pochettino has been in the reins since March 2014 and it has all gone to the plan for the Argentinian – up until now.
Last season saw Spurs somewhat struggle domestically, slipping up to the 4th place in the Premier League. To counter that less-than-glamorous campaign, they surprised many by upending Manchester City in Champions League quarter finals, eventually reaching the final against Liverpool. Despite losing the final 2-0, Mauricio Pochettino's squad looked competitive and ready to challenge for the title come next season.
But that seems like a reach now, only after eight rounds of Premier League. Even if not much happened during the summer, Spurs only lost Kieran Trippier to Atletico Madrid while adding midfield powerhouse Tanguy Ndombélé, loaned in Argentine international Giovani Lo Celso and bought highly rated youngster Ryan Sessegnon from Fulham, their level of play has been far from the best under Pochettino.
Talisman playmaker Christian Eriksen was reportedly willing to leave during the summer and has only been a shadow of his former self this season, only scoring one goal and assisting another in 11 fixtures – his last season's total tally was 10 goals and 17 assists. One man is not to blame for the problems though. Supporting midfielders Dele Alli and Harry Winks have not been able to move the ball up the field and while Harry Kane is banging the balls in the net as they come – 7 goals in 11 games, including UCL – they've only scored 14 goals in their eight Premier League games.
The problems in the defense are worse. Pochettino's decision, as forced as it might've been, not to replace Trippier in the right back has come back to bite them in the backside. Serge Aurier, a natural right back, was out suspended and has been suffering from minor injuries, while youngster Kyle Walker-Peters is out of form. Recently Spurs have used Moussa Sissoko, a true-and-true central midfielder, at the right back position. Needless to say, the setting is not optimal, especially with shaky central halves in their early 30's Toby Alderweireld and Jan Vertonghen losing their pace apparently sooner than later. To add insult to injury, goalkeeper Hugo Lloris got injured badly and is likely out for months. Spurs have conceded 12 goals in eight games and only managed one clean sheet.
It is not yet a disaster season for Spurs and Pochettino claims "not to fear being sacked" in BBC interview. But after receiving a 2-7 pounding by Bayern München in the Champions League and getting beat by Brighton on the road 3-0 in the same week, formerly certainly safe-and-sound Mauricio Pochettino must be feeling the heat.
The international break couldn't arrive at a better time for the Spurs, who now have time to regroup and regain their confidence to save the season heading towards the gutter at an alarming speed.
Dafabet offers
19.10. EPL – Tottenham vs Watford (1×2): 1.41 – 4.60 – 6.40
23.10. UCL – Tottenham vs Crvena Zvezda (1×2): 1.21 – 6.30 – 11.00
Leave a comment