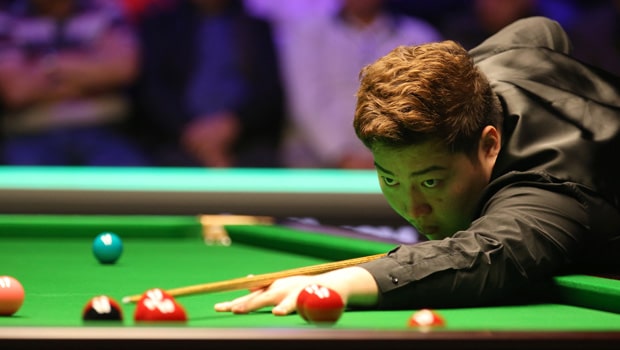 Neil Robertson was full of praise for Yan Bingtao, the Chinese genius, after losing out to him in the 2021 Masters. It was a shock defeat but not totally surprising as the 20-year-old has been at the top for a while and has shown his potential of rubbing shoulders with even the very best at the game.
But it was a big upset for Robertson by any standard having watched his opponent bounce back from 3-1 and 5-3 scoreline to come out tops.
Bingtao brought an arsenal of guns to a knife fight, shoving aside his opponent to progress to the next round even though it was his first appearance at the Masters. The youngster was neither fazed by the grandeur of the competition nor the fact that he was playing against the world number two. The final-frame was no different either as he kept calm nerves and skilfully moved the balls safe to dent Robertson's chances of progressing into the other round.
World number two, Neil Robertson waxed lyrical about his 20-year-old opponent. The blonde said a lot of other players made the game easier for him because they tried to play like world stars in Ronnie O'Sullivan and Judd Trump.
"A lot of the other players make it easy for you because they try and play like Ronnie [O'Sullivan] does or Judd [Trump] does and that suits me down to a tee."
Perhaps, Yan was nothing like the others, he must have mused. He described Bingtao as having all the attributes, hunger and determination of winners. The Aussie went ahead to describe the youngster as a 20-year-old with the experience of a 40-year-old.
"Yan is 20 but he seems to have the experience of someone who is 40. I can't praise him highly enough, he has all the attributes, the hunger and determination, to try and win these events. That's really good to see from a young player."
Robertson also said Bingtao was more serious about the game than his peers who were more concerned about their looks and gaining traction on social media. He acknowledged that he might have been a little rusty but would exercise no regrets over how he prepared.
Leave a comment