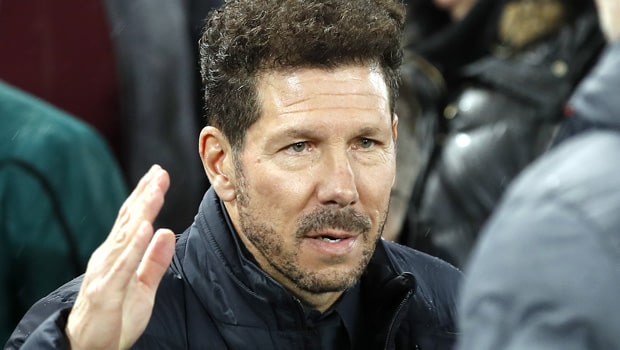 Despite the fact that Atletico is the current leader of LaLiga with 38 points and two games less than its immediate pursuer Real Madrid. Everything seems to indicate that Simeone intends to leave the team at the end of the season.
¨El Cholo¨ arrived at Atletico on December 23, 2011, and since then has consolidated the club into the elite of Spanish and world football.
But everything in life has an end, and it seems that Simeone wants new challenges and a change of perspective.
After the Copa del Rey match against Cornella, a third-tier team that knocked out Atleti from the competition. Simeone hinted that he might not be in charge of the rojiblancos next season.
Simeone's words, shared by Goal.com, was: "This competition has not given us satisfaction in recent years but solutions will have to be found if we are here next year,"
In addition to hinting that he may not be at the club next season, in the quote, Simeone also refers to the club's problems with one-off knockout matches such as the Champions League and the Cups.
This season Simeone had the struggle to keep the squad together. The lost Thomas Partey at the beginning of the season, and more recently, Diego Costa left the club who, although he had a disappointing performance, was a key player in the club.
Also, Simeone and Joao Félix have had clashes of opinions, which has generated tension in the dressing room.
It has long been speculated that the possible fate of ¨El Cholo¨ would be the Premier League, where he has linked it to clubs such as Arsenal and Manchester United.
Leave a comment