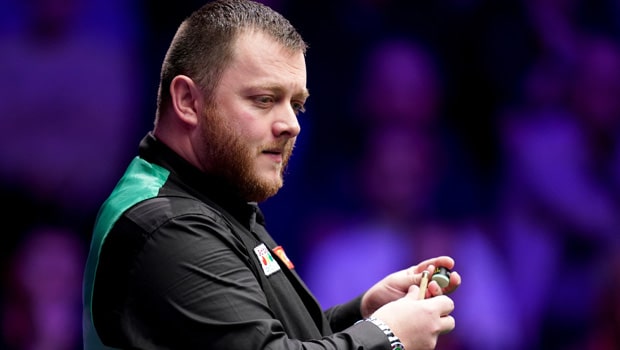 Mark Allen etched his name in gold in the record books after recording an incredible break of 142. Given the nature of the Shoot Out, hitting centuries is rare, speak less of doing so in such fashion. In fact, before Allen's 142, there's been only 21 centuries played in the game.
The record for the highest break coming into this year's tournament was previously held by Asian prodigy, Thepchaiya Un-Nooh who knocked in a break of 139 in 2019.
Despite making the 22nd century in style, the Northern Irish man isn't so fond of this tournament. Allen's opponent, Jimmy Robertson fumbled with a safety pack and paid heavily for it. This game Allen ample time and room to make a magnificent clearance, an ass whooping move that took him only only seven minutes to compile.
"I think the only way is down after that," Allen said on Eurosport. "The problem with this format is you are likely to do that as you are to score one point and miss everything.
"I will take it when it comes."
That huge break might suggest that Allen is enthusiastic about playing the Shootout. But his comments afterward confirm the exact opposite. When asked if it was an event that could Kickstart snooker, he point blank said no and opined that the quick-event was no snooker.
"It would be a completely false kickstart as this is not snooker."
Still, he maintains that he was ready to win regardless.
"But I won't enter an event without trying to win so I am here to win."
Elsewhere, David Gilbert edged out Lei Peifan by a fancy 27-4 score line. Gilbert started on the front foot and raced to a 27-0 lead before Peifan tried crawling his way back into the game with a 4 as the clock winds down. As was expected, that was not enough to threaten Gilbert nor take the win. Peifan is out!
Duane Jones also sang the victory song in his encounter with Sean Maddocks. With a 62-15 score line, Jones comfortably saw off his opponent who although is a good player just couldn't bring himself to battle Jones toe-to-toe in the characteristically quick-fire tournament.
Leave a comment