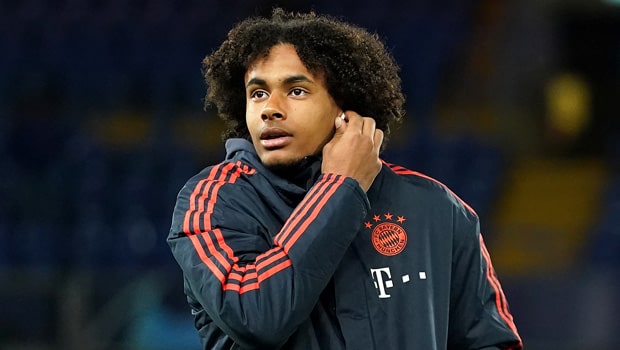 New Parma forward, Joshua Zirkzee has expressed readiness for a 'different challenge in the Serie A after completing a loan move from Bayern Munich in the winter transfer window. The teenage forward also believes that he has joined a club where he can develop.
The 19-year-old can be signed on a permanent deal if Parma decides to activate his clause. They will only need to pay €15m to achieve that.
Now that he has joined the Serie A side, all that is on his mind is to help the Gialloblu fight against relegation this term.
While noting that the present challenges are different from Bayern, Zirkzee believes he can contribute to the fight of the club with a promise to do his best.
He pointed out that the transition from the Bundesliga may be difficult, the 19-year-old is determined to do everything possible to adapt as soon as possible.
He was involved in the Bayern's first-team squad last season, where he scored two goals and assisted three in 16 games. His playing time has been greatly reduced this season, creating one assist in four games.
The Dutch youngster further revealed that former Milan forward Ronaldinho was his idol. The Brazilian made some contribution during his stint with AC Milan.
While choosing Ronaldinho as my role model generally Zirkzee mentioned the likes Ruud Gullit, Marco van Basten and Frank Rijkaard as his idols, as he is a Dutchman.
The 19-year-old forward pointed out that his own abilities were his physique, which would be his strongest asset.
Zirkzee is also a player with good skills on the ball, with a vision that can help contribute to the team's growth with passing and shots.
Zirkzee further expressed his love for the city, adding that he immediately felt very comfortable to be part of the "big family.
Speaking on the language barrier, he believes the other players will help him in that aspect.
Leave a comment