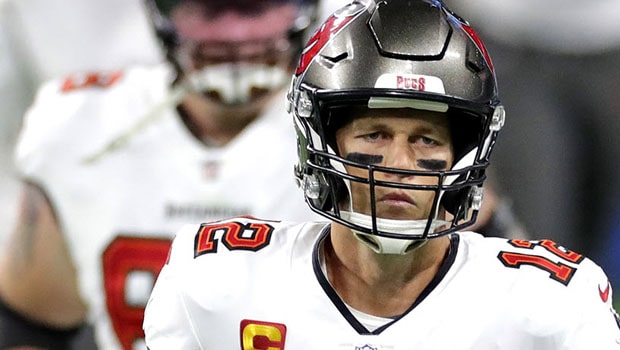 It wasn't pretty but Tom Brady is going for his seventh Super Bowl. TB12 led the Buccaneers to a 31-26 road win against the Packers in the NFC Championship Game last Sunday, helping the Bucs reach their second Super Bowl in franchise history. This will be Tom Brady's 10th Super Bowl! Brady didn't play well, he completed 20 of 36 passes for 280 yards with three touchdowns but he also threw three interceptions. Luckily for him the Tampa Bay defense stepped up. The Bucs' Super Bowl LV opponent? Patrick Mahomes and the defending champs, the Chiefs, who already beat the Buccaneers at Raymond James Stadium this season, 27-24 on November 29 in Week 11. 
"People ask sometimes what motivates me. The answer is simple. I love my sport. I love doing what I do. I want to keep doing it until I don't want to do it anymore. Playing football isn't something you can do alone in a backyard either. Football is a team sport, and getting a chance to collaborate with my teammates is a big reason I was drawn to the game in the first place," Brady wrote in an article for The Players' Tribune in April.
"Playing for the Tampa Bay Buccaneers is a change, a challenge, an opportunity to lead and collaborate, and also to be seen and heard. And I know my time there will be as amazing in its own way as what came before. 
It will be different — that goes with the territory. Different coaches. Different players. Different programs. Right now I have no idea how to get to Raymond James Stadium, or where the meeting rooms are, or where everybody sits. It will be a learning curve, in the same way it was remembering that the Atlantic Ocean is always due east," Brady wrote before the 2020-21 season started.
Leave a comment