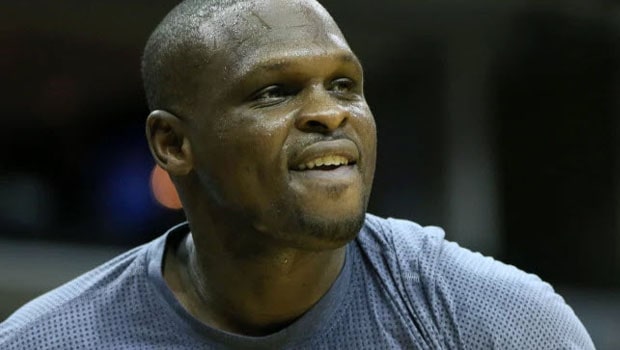 Two-time NBA All-Star Zach Randolph had numerous battles inside the court with Kobe Bryant but Kobe's efforts outside the NBA really stuck with Randolph.
Zach Randolph played 17 years in the NBA with the Trail Blazers, Knicks, Clippers, Grizzlies and Kings, averaging 16.6 points, 9.1 rebounds and 1.8 assists in 31.0 minutes over 1,116 games.
After his last season with the Kings in 2019, Zach Randolph reached out to Kobe Bryant to train his daughter, MacKenly at Team Mamba, a basketball training camp for a bunch of talented seventh and eighth-graders. Kobe willingly accepted MacKenly at Team Mamba, but she had to work for her spot like the other girls.
MacKenly Randolph was aware of Team Mamba and the basketball-crazed Gianna Bryant through Instagram. At her urging, Kobe Bryant was one of Zach Randolph's first calls after the family left Memphis and moved to Encino, California.
According to Randolph, Kobe was a great mentor to these kids, especially his. "He's one of the best to ever do it," Randolph told The New York Times. "He put his all into it," Randolph added. "He ran it like a real organization."
Per Randolph, Team Mamba had yoga sessions, beach workouts and they even spent hours in the film room. This helped them be as detailed when it came to the girls' development.
Randolph was impressed about how Kobe was still able to bring out his Mamba Mentality years after retiring from the NBA and how rubbed that off at Team Mamba. As for MacKenly, she will join Sierra Canyon School's basketball program as a freshman.
Leave a comment