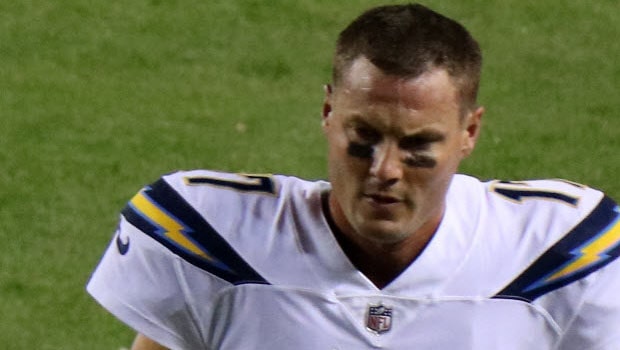 Philip Rivers will retire from the NFL, ending a 17-year career. Rivers led the Colts to the playoffs in his first season with the team but he will not be back in 2021. Rivers told Kevin Acee of the San Diego Union-Tribune that he is retiring from the NFL. He made the official announcement on Wednesday.
"It's just time," Rivers said. "It's just right."
Rivers also issued the following statement:
"Every year, January 20th is a special and emotional day," Rivers said. "It is St. Sebastian's Feast day, the day I played in the AFC championship without an ACL, and now the day that after 17 seasons, I'm announcing my retirement from the National Football League. Thank you God for allowing me to live out my childhood dream of playing quarterback in the NFL."
Rivers said that he still loves playing and knows he can make throws. He certainly proved that he can still win in the NFL, as he led the Colts to the AFC South title with an 11-5 record. Despite his success, Rivers is now excited about the opportunity to coach high school football.
"What has helped me come to this (decision) is the growing desire to coach high school football," Rivers explained to Acee. "That's what I've always wanted to do. It's been growing. I can't wait."
Rivers ranks fifth all-time in the NFL with 63,440 passing yards and 421 touchdowns. His streak of 240 consecutive games started is the second-longest ever behind Brett Favre (297).
Leave a comment