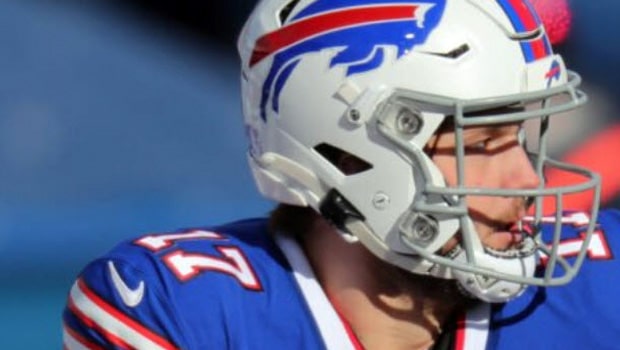 In their first year as teammates with the Bills, star wide receiver Stefon Diggs and star quarterback Josh Allen shined. Allen threw for 4,544 yards and 37 touchdowns in 10 games, rewriting the Bills' single-season record books and making a case for NFL MVP.
Diggs also rewrote the team's single-season record books, benefitting from Allen's breakout season. The 27-year-old became the first Bills player in franchise history to lead the NFL in receptions (127) and receiving yards (1,535).
Allen and Diggs connected on a deep level this season and their friendship took center stage many times. This helped the Bills reach completely new levels as they finished the regular season with the highest-scoring offense in the league. A lot of it had to do with Allen and Diggs' connection. Diggs praised his quarterback for the season they put together and explained why he should be the NFL MVP.
"I have a different viewpoint than everyone else, but he had an elite year coming from my perspective," Diggs said on Good Morning Football. "Seeing the grind, seeing the time he put in, he had an elite year. Of course, he's going to get lost in the traffic a little bit just because of those guys, people love Lamar Jackson, people love Aaron Rodgers, guys with some great talent that have been playing some good ball the past couple years.
My guy has been playing some elite football and I just want people to appreciate it. I want them to appreciate good quarterback play because he had a hell of a year and people are just going to like just forget about him. Don't forget about him though he had a hell of a year. So please consider him as your MVP, because he is mine."
Leave a comment