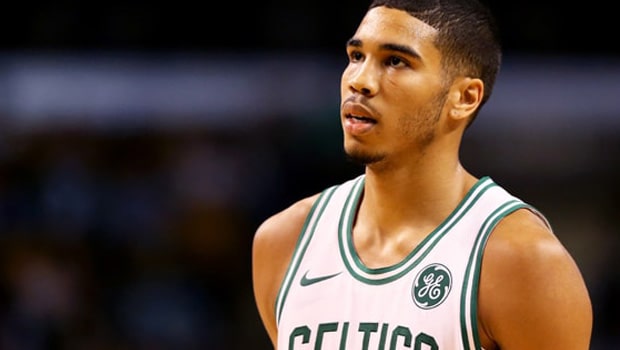 The early play of former Cavaliers center Tristan Thompson (minus-2.3 Offensive Box Plus/Minus) had not gone the way he, or the Celtics had hoped for when they signed him to a two-year, $19 million contract in the offseason. Thompson was brought in to provide his championship experience and serve as a physical defensive presence. The 29-year-old center wanted to have a leadership role for Boston but his performances had left a lot to be desired. I said had because he seems to be turning a corner in his last two games, which is encouraging for the Celtics.
While the Celtics may have suffered their second loss over their last three games, 116-111 against the Kings last Wednesday, Thompson played well, scoring 17 points and grabbing 10 rebounds in 22 minutes. This happened one night after finishing with 13 points and eight rebounds in a 111-107 win against the Warriors.
"He's extremely important," Jayson Tatum said of Tristan Thompson's value after the game in Sacramento. "Just his championship pedigree, his voice, his leadership, and obviously his play. One of the best big-man defenders in the league and one of the best rebounders."
Thompson's playing time has increased, as he's now averaged 23.5 minutes over his last two games. While the difference is not massive, it's a 5.2-minute jump from the 18.3 minutes that he averaged over his previous three games. Overall, Thompson is averaging 9.4 points and a team-best 8.4 rebounds in 22.4 minutes over 18 games this season.
Leave a comment