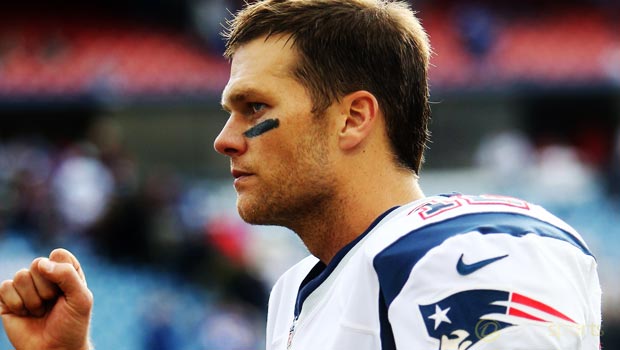 New England Patriots quarterback Tom Brady is set to launch an appeal after being suspended for four games by the NFL following an inquiry into under-inflated balls.
The 37-year-old has been banned for the first four games of the new season and will also not be paid, while the Patriots have been fined $1million with two future draft picks taken away from them.
The sanctions come in the wake of allegations the Patriots deflated balls to give Brady more grip in last season's 45-7 play-off victory over Indianapolis Colts in Boston, which sent them through to the Super Bowl.
New England subsequently won the Super Bowl by beating Seattle Seahawks 28-24 in Arizona, with Brady the MVP, but the victory has been marred by "Deflategate".
Brady's agent has confirmed he will appeal his ban to the NFL's commissioner, with the Patriots issuing a statement in which CEO Robert Kraft criticised the investigation.
Kraft said: "Despite our conviction that there was no tampering with footballs, it was our intention to accept any discipline levied by the league.
"Today's punishment, however, far exceeded any reasonable expectation. It was based completely on circumstantial rather than hard or conclusive evidence.
"We are humbled by the support the New England Patriots have received from our fans throughout the world.
"We recognize our fans' concerns regarding the NFL's penalties and share in their disappointment in how this one-sided investigation was handled, as well as the dismissal of the scientific evidence supported by the Ideal Gas Law in the final report."
Should Brady's suspension be upheld then he will be ruled out until the Patriots face the Colts in Indianapolis on Sunday, October 18.
Leave a comment