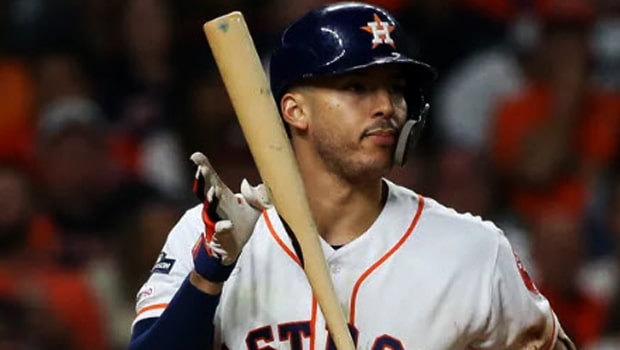 It's been a wild season in the MLB already and it's about to get even wilder. While there was two clear favorites entering the postseason, namely Houston Astros of the American League and Los Angeles Dodgers of the National League, only one remains. The Dodgers botched their chances once again, making their World Series drought to 30 years.
However, that's not all. In the American League the powerhouses Astros and New York Yankees advanced as expected, although it was a rough ride for the Astros against Wild Card Tampa Bay Rays. Rays forced a full five-game series against the Astros and were impressive especially on the mound. Astros prevailed in the end, but Rays certainly put the scare in the biggest favorites for the World Championship.
The Dodgers losing to Wild Card Washington Nationals was not the only upset in the National League. St. Louis Cardinals took the series to game five in Atlanta and beat the living daylights out of the Braves in 1-13 victory. While Cardinals advancing was a surprise, it was not as big a bomb as Dodgers going out against the Nationals. Dodgers had dominated the whole regular season and had no apparent weaknesses in their lineup. In the end, relentless Nationals beat the Dodgers both at bat and especially on the mound, with the likes of Max Scherzer, Stephen Strasburg and Patrick Corbin providing more consistency than Dodgers Clayton Kershaw, Kenta Maeda and Walker Buehler. While the Nationals rejoice, Dodgers have to once again figure out what went wrong.
The penultimate round of MLB playoffs then features Houston Astros and New York Yankees in American League Championship Series, and St. Louis Cardinals and Washington Nationals in the National League Championship Series. The Astros are still clear favorites to win with Dafabet odds of 2.20, right before AL rivals Yankees with 3.60. Nationals are favored to win the NL, but only with slim margin: Nats receive odds of 5.00 while Cardinals get 5.75 to win the World Championship.
St. Louis Cardinals took the season series against Nationals with five wins out of seven games, with three out of four on the road and two out of three at home. Cardinals have the home advantage and seem to be playing their best game at the exact right time. The American League rivals Astros and Yankees faced each other also seven times, with six home wins. Astros swept the first three-game series at Houston and Yankees won three at home, only losing the final matchup. The last game between the teams was before midsummer, so there's not too much of familiarity as of yet.
Dafabet offers
World Series winner
Houston Astros 2.20
New York Yankees 3.60
Washington Nationals 5.00
St. Louis Cardinals 5.75
Leave a comment