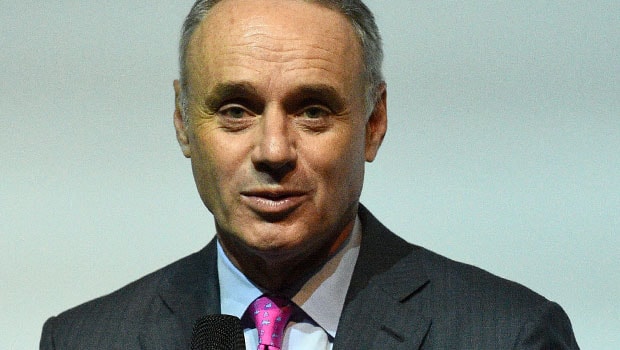 MLB Opening Day was supposed to take place last week but the highly-anticipated event had to be delayed because of the coronavirus outbreak worldwide.
MLB and Fanatics decided to not be sad because there's no baseball and instead they put all their focus on helping nurses and doctors in the United States who put their lives on the line to tend to patients daily.
Michael Rubin, Fanatics executive chairman tweeted the following:
"Woke up in the middle of the night last week with the idea of converting our @Fanatics factory in PA that makes official @MLB jerseys into a facility that makes much-needed masks and gowns and then donating them to help fight this horrendous virus."
MLB commissioner Rob Manfred said the following in a statement:
"We hope this effort can play a part in coming together as a community to help us through this challenging situation. I'm proud that Major League Baseball can partner with Fanatics to help support the brave healthcare workers and emergency personnel who are on the front lines of helping patients with COVID-19. They are truly heroes."
The first batch of gowns and masks created by Fanatics used the jerseys intended for the Phillies and the Yankees. The distinctive color of the pinstripes they have evidenced this. The production will hopefully grow and include more teams' colors and styles for use and donation.
Rubin also stated that they plan to extend their donations to New York and New Jersey, two of the main hot zones affected by the coronavirus.
Leave a comment