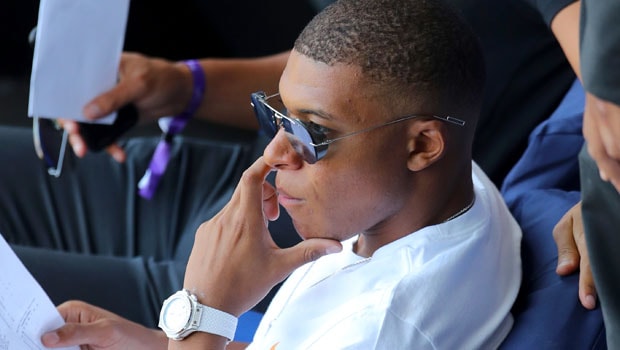 Kylian Mbappe is under contract with PSG until 2022 and he makes over $20 million annually plus bonuses. Real Madrid is reportedly interested in signing him (who wouldn't?). Should Mbappe join Real Madrid or stay with PSG.
Reports from Paris and Spain last year suggested that Kylian Mbappe is not happy at PSG and could be waiting to join Real Madrid once his contract expires.
Real Madrid President Florentino Perez and manager Zinedine Zidane both made it pretty clear that Mbappe is one of their top targets and both hope that one day he will play with them.
Real Madrid even attempted to sign Mbappe when he broke out at AS Monaco during the 2016-17 season. This is what Mbappe told former Monaco vice president Vadim Vasilyev after Real Madrid submitted an offer:
"Vadim, it's too soon for me. I haven't played more than a year in my own country. I'm from Paris and I don't want to leave my country right now. I want to become a great player here. Real Madrid will wait for me."
Mbappe scored 15 goals in the in the UEFA Champions League to guide a weak Monaco team to the semifinal and Perez and Zidane have been waiting to make a record-breaking offer for him.
The perfect time for that could be near. It would take a very significant offer to sign the 21-year-old though, as PSG's ownership group has a ton of money. Real Madrid could offer Mbappe double his salary to make the deal possible but only time will tell if the coronavirus outbreak prevents all of this to be financially possible for the Spanish giants.
Leave a comment