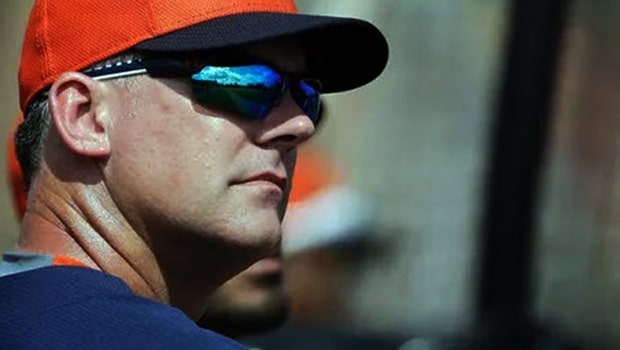 The champions of 2017, Houston Astros booked their ticket to the baseball finals after beating New York Yankees in the sixth game of the series. The American League winners will face National League counterparts Washington Nationals, who swept their way to World Series through St. Louis Cardinals in straight four games.
It has been a season to remember for Astros, who sensationally won the championship two years ago. Their roster has remained almost non-changed after the success of last two seasons and they were deemed one of the favorites from the start. The Astros duly delivered, first taking the regular season by storm and winning 107 games – the most in the league. After dominating the field in the regular season, they had a scare in the first round of the playoffs, with wild card team Tampa Bay Rays coming from behind and taking the series to five games. The losses to Rays served as a good wake up call, as the Astros only scored four runs in those two games and couldn't win despite good effort on the mound. Astros prevailed in the fifth game and didn't look back: the series against Yankees was a solid performance and even if Yankees managed to win twice, it never seemed that they had much of a chance in winning four. Astros ran out with 4-2 series win and will face Washington Nationals in their second World Series in three years.
Unlike Astros, the Nationals were definitely not among the favorites to start the season. They lost superstar Bryce Harper to the Phillies in the off-season and their squad did not look that strong. Nationals have been stronger in the past but they've constantly failed to deliver. Maybe it was the superstar's absence that created the atmosphere for getting through the obstacles all the way to World Series, who knows? It seems being the underdog suits the Nationals more than playing as a favorite. In the playoffs they first narrowly beat Brewers in the Wild Card game, then went on to upend National League regular season winners – and biggest favorites to take the pennant – Los Angeles Dodgers in a five-game series. In the semifinals, St. Louis Cardinals were no match to high-flying Nationals, who rampaged to 4-0 series win and made their way to the World Series.
The final series starts on the 22nd of October, with the Astros hosting the first two games. Be sure not to miss out on Dafabet promotion of MLB Casback offer of 7.88%!
Leave a comment