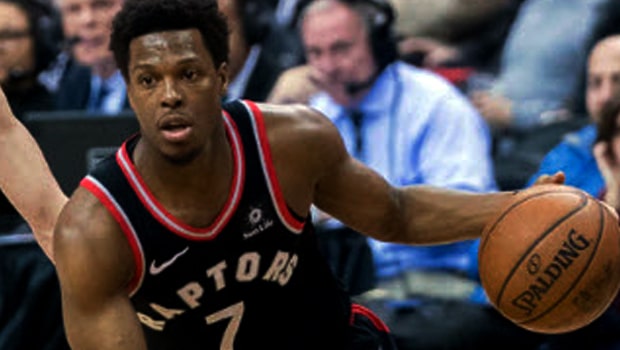 After an extensive and rewarding break, fans of the NBA can finally look forward to something exciting as the 74th NBA season is scheduled to begin this week, on Tuesday, the 22nd of October. The first game would be between the Toronto Raptors, winners of the last season, and the New Orleans Pelican.
This season would feature 30 teams who would play a total of 1230 games with each team playing 82 games – 41 home and 41 away. The season, as usual, would be divided into the phases. The regular reason would run from now till the 15th of April, 2020. After that, the NBA playoffs would begin on the 18th of the same April to end around June, which would also be the month of the Finals.
The game on Tuesday night would be hosted by the Raptors at the Scotiabank Arena. Before the game starts, the champions would be presented with their championship rings and would also unveil their banner from the previous season.
But that is the only game of the night as the two Los Angeles teams get to square off. That's right. The Los Angeles Clippers would host the Los Angeles Lakers for their first game of the season.
We look forward to seeing stars like Kawhi Leonard, who left the Raptors for LA Clippers. Others include Russel Westbrook, Kemba Walker, and Anthony Davis.
Another player to watch out for is 19-year-old Zion Williamson, a much-favored draft pick who debuts with the Pelicans. Although, reports have it that he suffers a knee injury and may be unavailable for the first few games.
For some people, the start of the new season would be quite refreshing after a break that was filled with unforeseen events. The biggest of such is that Team USA, 2 times consecutive winner of the FIBA World Cup, ended the 2019 edition of the event at 7th place
Also, the current tension between the NBA and China over a statement by the manager of the Houston Rockets has continued to grow stronger. Fortunately, there were preseason games to keep people's minds preoccupied. What everyone wants now is just good games to occupy their minds with. And we are getting closer to that.
Los Angeles Clippers are backed at 4.40 to win the NBA this season, while local rivals Los Angeles Lakers are pegged at 4.90
Leave a comment