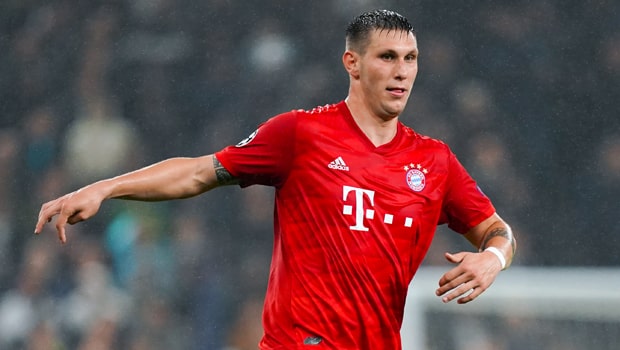 Bayern Munich central defender Niklas Sule is set to be on the sidelines after suffering an anterior cruciate ligament tear in his left knee. The incident occurred in their 2-2 draw against Augsburg in the 10th minute. Sule jumped high to aim for a smooth bouncing ball before pulling up a mid-challenge after an awkward moment leaving him grabbing his knees in pain.
The Central defender has been a critical figure in the Bayern defense so far this season pairing alongside a variety of partners under Niko Kovac, but he has always been ever-present in the Bundesliga. This injury will come as a significant blow to the Bavarian manager, who will have to prepare and adapt to life without the German international for an extended period.
Speaking after the match, Kovac was upset about the performance but more concerned about his defender, who is vital in defense. " We got off to a worse start, and we must avoid that, two shots and two goals conceded. We lost focus and allowed our opponents some rare opportunities which hurt us. I'm annoyed. But Niklas Sule's injury is even devastating and worrisome. It isn't looking good. We must try and look into what happened and hope for the best ".
It has been an underwhelming start to the season for Bayern, who has drawn three and lost one of its first eight games. They are now third on the log behind Wolfsburg and Borussia Monchengladbach respectively. However, they are making progress in the Champions League with two wins from two matches, including a 7-2 thrashing of Tottenham. And as a result of his, they top group B.
Bayern will look forward to continuing their winning momentum in the Champions League when they host Red Star Belgrade.
Leave a comment