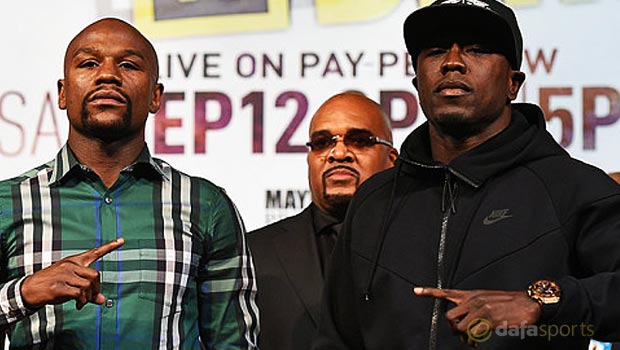 As he prepares to try and emulate the great Rocky Marciano on Saturday, Floyd Mayweather remains adamant that the Andre Berto clash will be his last fight.
The American is unbeaten in 48 professional bouts and needs just one more to equal the record of Marciano and is expected to comfortably ease past challenger Berto in Las Vegas.
Since winning a bronze medal in the 1996 Atlanta Olympics, Mayweather has remained unbeaten and, despite the fact that many believe the temptation to set a new record with one more fight will be too great to resist, the 38-year-old claims his health is more important and it's nearing the time to step out of the ring.
"If you stick around too long, anything can happen," said Mayweather.
"I'm not really worried about losing, but I want to have a sharp mind. You can make a lot of money, but you still want to be able to walk and talk. Number 49 is my last fight."
Compared to his last fight against Manny Pacquiao the clash with two-time world champion Berto has failed to ignite the imagination and ticket sales have been disappointing.
However Mayweather claims his 32-year-old opponent is a dangerous man to face and he has a genuine contest on his hands, although the odds on the fight would suggest otherwise, with Mayweather 1.01 to win his final bout whilst Berto is 17.00 to cause an upset.
Leave a comment