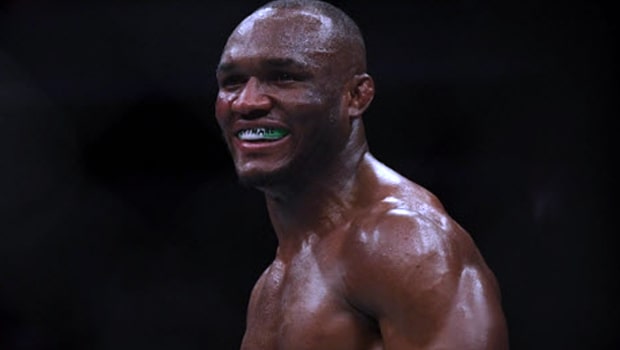 Current welterweight champion, Kamaru Usman has said that he is prepared to face Colby Convington again as the opponent continues to mention that Usman only won the fight due to the referee's interference.
The two met at UFC245 back in December 2019 and the match ended at the fifth round after the Usman sent Covington to the floor with a punch, in an act of knockout. The timely intervention of the referee saved Convington from receiving more blows from his attacker, but the fighter would later blame the referee from stopping the match at that moment, claiming he was fit to carry on, despite the fact that he had to be rushed to the hospital when the match ended.
Convington has now said that the possibility of a rematch was very certain, describing their first meeting as "Round 1" and a rematch as "Round 2" with the likely event of a "Round 3", making it a trilogy affair. He declared that the people know who the real champion is, alluding to the supposed injustice he suffered the last time. He also expressed optimism that the next fight would be fair and he would have a chance to finish what he has started.
However, Usman does not seem cut out for a rematch at the moment as he is set to face Jorge Masvidal during the International Fight Week. But he feels the referee's intervention during the fight with Convington was necessary and is something Covington should be thankful for, seeing the injuries he sustained already. To him, the referee stepped in to see that Covington lives to fight another day. But he is quite ready to face Covington again, describing it as a "fun fight".
As for Convington, he is willing to wait for Usman, no matter how long it takes. He expressed that he is still training with the hope that Masvidal would be unavailable for the match so he can take his place. For him, it is all about correcting the injustice he thinks he suffered.
Leave a comment