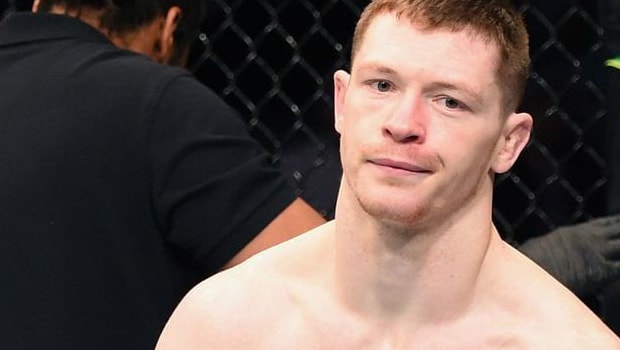 Lightweight Joseph Duffy says he is hoping to have a UFC title around his waist before his new seven fight contract comes to an end.
The 29-year-old is starting to make waves in the lightweight division, having beaten Reza Madadi and Mitch Clarke, to bounce back from his 2016 loss to Dustin Poirier.
Duffy has developed a familiarity for fighting on the big stage after stepping out at the MGM Grand in Las Vegas for his previous to trips to the Octagon, and he will find himself on one of the grandest stages on Saturday when he takes on James Vick at UFC 217.
The Irishman recently found himself in a tussle with the UFC over a new contract but after penning a seven-fight deal he believes he can now focus on working his way through the division.
The Tristar Gym representative is hoping to dispatch of Vick on Saturday and feels he is capable of winning a title shot well before his current deal runs its course.
Duffy said: "Within the seven fights, I would like to have the title by then. "I'd like to have the title halfway through it, to be honest.
Within the seven fights I believe I can be there fighting for the title or have the title."
Countryman Conor McGregor currently holds the lightweight strap and would certainly provide a tough test of Duffy's credentials if he can catapult himself in a position to secure a shot.
Leave a comment