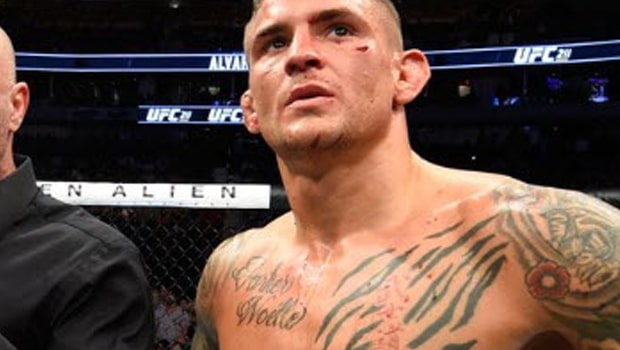 Dustin Poirier faced Conor McGregor for the third time and emerged victorious for the second time after earning a defeat by technical knockout. McGregor twisted his ankle just as the first round was about to end, forcing the match to end at the end of the round. McGregor eventually had to be taken off the arena in a stretcher. This is despite promising to bring the fire down on Poirier in the days leading to the fight. Talks of a fourth fight have also emerged.
The fight began with a lot of energy on both sides. McGregor started by sending out kicks, from back kicks to low kicks. Poirier responded with a leg kick of his own, following closely with a punch. McGregor continued with the leg kicks, Poirier also doing the same. The two men seemed evenly matched at this point, going kick for kick. McGregor aimed for a guillotine but fell against the fence eventually.
From that position, McGregor continued to fight back, but Poirier responded with bigger blows. He then landed a nasty blow that caused McGregor to bleed around the ear. McGregor resigned to upkicks while he looked for a chance to get back on his feet. He eventually gets the chance to stand at last. He then threw a left punch, but twisted his ankle in the process, causing him to fall. Poirier followed that with a few punches of his own, for good measure, but the referee notices the damage and calls the match to an end. McGregor is assessed and is considered unfit to start the second round. This then brought the fight to an end.
Both McGregor and Poirier have talked about a fourth fight, which is very unusual in this sport. UFC President, Dana White is also open to the idea of a fourth fight, saying in the post-fight conference "It's brutal. It's not the way you want to see fights end. Dustin Poirier will fight for the title, and when Conor is healed and ready to go, you do the rematch, I guess. I don't know."
As for McGregor, it has been confirmed that he would need surgery to get his leg fixed.
Leave a comment