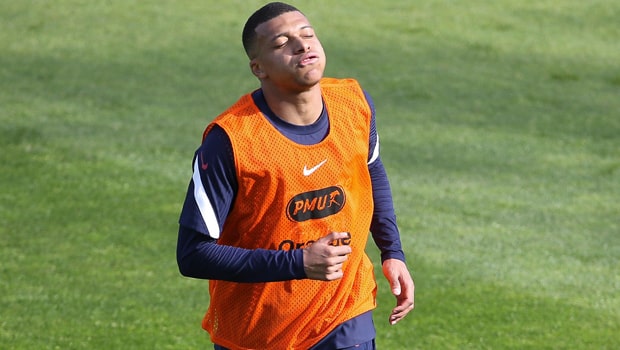 Indications have shown that PSG star Kylian Mbappé may hold on to run out his remaining contract at the club.
According to some close sources at the club, as reported by the French Media, certain individuals at PSG have been informed that he will not be signing a contract extension with the capital club if certain conditions are unmet.  This might be a ploy for the young French striker to see out the final year of his deal, which runs until June 2022.
The 22-year-old had, before the European Championships, stated that he was not going to take any decision until the tournament was over. With France already out earlier in the last 18, and the tournament now over, Mbappe's decision is imminent.
The PSG management at several times has recently tried to let him know why he needs to decide his future – each time he is being approached, Mbappé said he was "reflecting."
However, the latest update is that certain individuals at PSG are already aware that the French striker does not want to sign a contract extension.
Even if Mbappé attempted to force a transfer, it would be difficult for any club to pay his wage and transfer fee. That might be the reason he has always excluded the possibility of attempting to force a transfer this summer.
But the conditions that would make him sign a new deal include recruitment, a more balanced squad with the capacity to win the Champions League. PSG looked to have made a statement of intent in that aspect by signing Georginio Wijnaldum, Achraf Hakimi, and Gianluigi Donnarumma. The Ligue 1 giant is also working on additional signings.
The situation has led to a strained relationship between the club Sporting Director,  Leonardo, and Mbappé. This made PSG President Al-Khelaifi electing to take charge of the matter.
Leave a comment