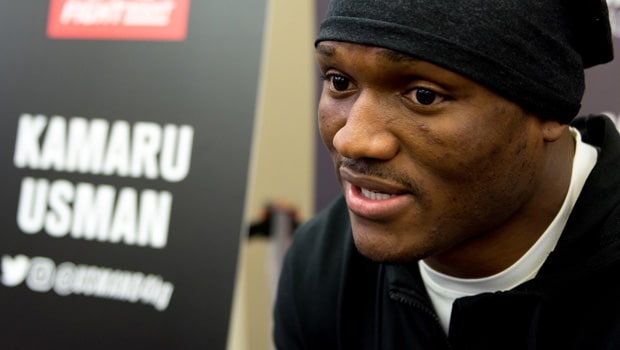 What happened at UFC 261 would not be forgotten in a hurry as Kamaru Usman knocked out Masvidal barely one minute into the second round to win the fight and retain his Welterweight Championship title. This was the second time both men were meeting within a space of 10 months and Usman was pronounced the winner both times. It also marks Usman's second win for the year. Masvidal had not fought since losing to Usman last July, only for him to suffer defeat once again.
In the first round, both fighters pressed each other well, although Usman had the upper hand for most of it. Masvidal began the round with low kicks and even ate some punches from Usman with a smile. He then went for a body kick and tried to jump on Usman with a knee but the Nigerian Nightmare threw him to the ground. Both men began to exchange elbows, while on the ground. They then got back to their feet and continued with the punches. Usman landed a right hand, swiftly followed by a stiff jab. Masvidal attacked with some low kicks and managed to land a flying knee before the round came to an end.
Masvidal began the second round with some more kicks. Usman started with a jab but quickly added a right cross that stunned Masvidal, putting him on the floor. Determined to end things quickly, Usman got on the floor and delivered a flurry of punches, sealing his win. The fight came to an end in 1:02 of the second round.
The win was very significant as it shows that Usman is a better fighter than Masvidal and he has proved that not just once but twice. When they met last July, Masvidal had just 6 days of preparation but managed to fight till the end, although Usman won by unanimous decision. Ten months later and with plenty of time to train, Masvidal got knocked out in just 6 minutes. It goes to show how much better a fighter The Nigerian Nightmare is as he holds on to his welterweight championship title some more.
Leave a comment