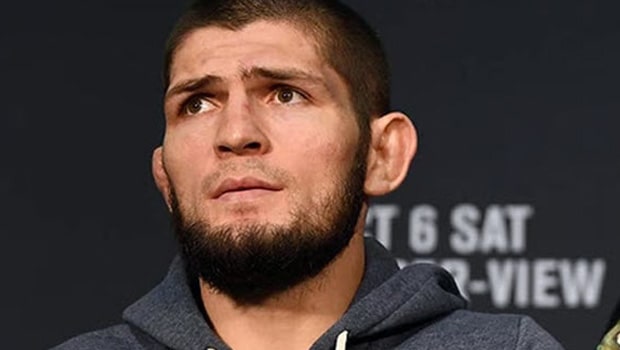 This Saturday, October 24, fans of MMA would witness one of the best fixtures of this year as Khabib Nurmagomedov takes on Justin Gaethje.
The fight would take place at the UFC Fight Island, Yas Island, Abu Dhabi. Plans for the fight has been in motion since Gaethje knocked out Tony Ferguson back in May. What is special about that fight is that Nurmagomedov was initially billed to face Ferguson, till he backed out and Gaethje took his place. So while we may never get the chance to see a Nurmagomedov vs. Gaethje fixture, we are getting the fixture we never knew we wanted.
Nurmagomedov steps into the ring this Saturday as the lightweight champion, undefeated since turning pro in 2008. He has faced some of the toughest fighters on the ring and has been able to triumph over them. It has been over a year since his last fight, after he defeated Dustin Poirier in the third round back in September 2019 at UFC 242. He has been UFC lightweight champion since 2018, after beating Al Iaquinta, the same year he defeated Connor McGregor. He had expressed concerns over the coronavirus as the reason he skipped his fight with Ferguson.
Gaethje does not boast an impressive fight record like his opponent, having won 22 out of 24 fights, but he is far from a pushover. His fifth-round TKO back in May was quite resounding. He has won his last four fights against some very tough opponents, including Daniel "Cowboy" Cerrone.
The two men are both champions in their own rights, having both triumphed over some opponents, but between the two, Gaethje is the only person that has faced Ferguson and he had no problem beating him. A bout between Nurmagomedov and Ferguson is yet to happen and we might never know the better fighter between the two, but Saturday would tell us who fights better between Nurmagomedov and Gaethje.
Speaking at the UFC 254 pre-fight conference, Gaethje mentioned that he was a fan of Nurmagomedov's fights and knows just what to do to deceive him. He said; "I didn't watch any tape on Khabib. I've watched his fights throughout his career because I'm a huge fan of everything. I've always focused on being my best self. He hasn't fought someone that's grappled as long as he has, I have. My plan is if we're gonna grapple, let's grapple in the middle at all times. I've said it 1,000 times; I cause damage. I have dense bones and I'm gonna kick his legs. That's where we're gonna start and we'll go from there."
Nurmagomedov on the other hand noted that he was going to put all his best into the fight and could go on as long as necessary; "if I'm going to try to take Gaethje down once and his defense is good, I'm going to go all night. But I prepare myself to try to take him down 100 times. It's going to be very interesting Saturday night."
Leave a comment