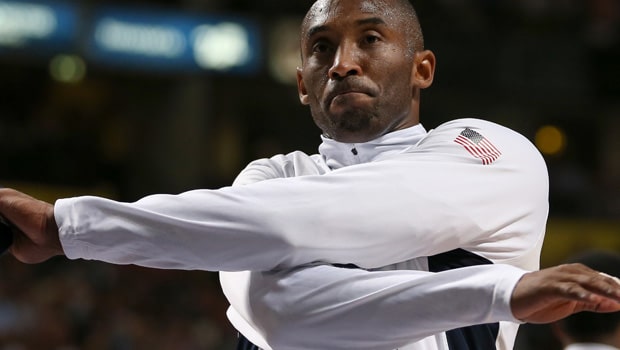 Kobe Bryant is possibly one of the greatest NBA players of all-time and the greatest Laker ever. Two jersey numbers in the rafters at the STAPLES Center prove it. Kobe was able to take over games in ways that not many players could.
His drive to win at any cost helped him succeed on and off the court. An 18-time NBA All-Star, five-time NBA champion and one-time NBA MVP, Kobe tragically passed away on January 26, 2020.
Eduardo Solano, from FOX Sports Radio 1340 AM Hopewell and AccuScore, wrote this about Kobe Bryant recently:
"I've always been a Chicago Bulls fan but I followed Kobe Bryant's entire career! Kobe is one of my favorite athletes of all-time and I still can't process that he is gone."
In his book, The Mamba Mentality: How I Play, Kobe explained that his leadership style didn't really changed over the years. He detailed how he liked challenging people and making them uncomfortable because it leads to introspection and improvement. Kobe dared people to be their best selves.
"That approach never wavered. What I did adjust, though, was how I varied my approach from player to player. I still challenged everyone and made them uncomfortable. I just did it in a way that was tailored to them. 
To learn what would work and for who, I started doing homework and watched how they behaved. I learned their histories and listened to what their goals were. I learned what made them feel secure and where their greatest doubts lay. Once I understood them, I could help bring out the best out of them by touching the right nerve at the right time."
Leave a comment