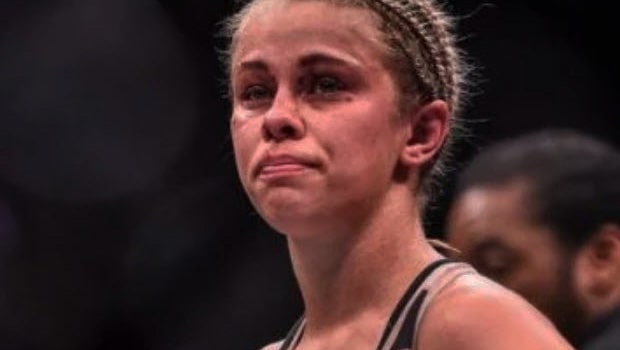 After checking out past events for the last few days, I can see why NBA legend Shaquille O'Neal called the Bare Knuckle Fighting Championship "the future of combat sports" after attending BKFC15 in December. It's the same reason why former MMA stars like Chris "The Crippler" Leben and Paige VanZant made the jump to three-year-old promotion. VanZant was part of the UFC from 2014 until July, 2020, when her contract expired and she went 5-4 in the promotion. Overall, VanZant has an 8-5 record in mixed martial arts.
Knucklemania, the biggest Bare Knuckle Fighting Championship event in history takes place on February 5th and it will be VanZant's debut with the promotion. BroBible recently interviewed VanZant and she explained why she decided to join the Bare Knuckle Fighting Championship and debunked the misconception of the promotion being misrepresented as more dangerous than MMA.
"I have so much respect for [BKFC founder] Dave Feldman and what he's doing with BKFC. Honestly, they're growing astronomically. They're really putting a lot behind what they do," Van Zant said.
"Once you go to a Bare Knuckle fight, it is like nothing you've ever been to. Every single fight is a sprint from bell to bell. They're five two-minute rounds, so you have a short period of time in each round to really make your mark and win the round. So it's insane. The excitement behind each fight is crazy. 
This sport is going to take off because every fight is one to remember. I truly believe that when people tune in and watch these fights they're going to be like, 'Holy cow, this is exciting!' 
It does feel like the gladiator back in the day, just two people fighting. It's exciting. It's just a cool thing to be a part of."
Leave a comment