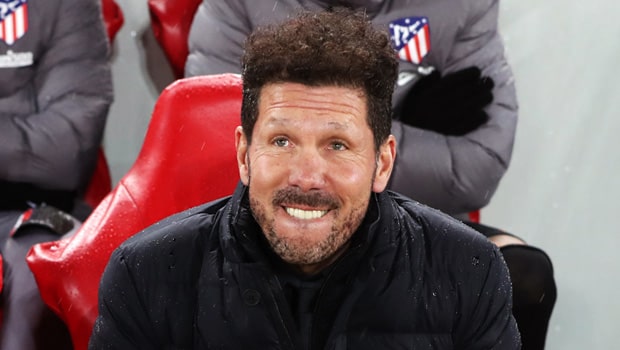 In recent weeks, COVID-19 cases have skyrocketed throughout Spain.
La Liga clubs are doing their best to protect their players and staff, but the virus is relentless, and several players have already tested positive.
Such is the case of Atletico de Madrid; last week, Yannick Carrasco and Mario Hermoso tested positive for COVID-19.
Both players are in good health and are complying with the isolation dictated by the health protocols.
But the absence of both is forcing Simeone to restructure the team, since they were key pieces of the first team.
To make matters worse for the club, Joao Félix has now joined the list of those affected.
This situation complicates things for Atletico for the upcoming weeks, where they have to face two Champions League games against Chelsea and a critical meeting with Real Madrid in LaLiga.
El Cholo is calm with the situation, since the club has already gotten used to dealing with absences due to COVID. So far this season, 12 members of the club have tested positive, including boss Simeone himself.
In the press conference before the meeting with Cadiz, Cholo said: "We have to live with these situations, we move forward knowing that we have to live with them all season."
The problem with absences due to COVID is that the players cannot return in the same physical state and their performance is affected. Such as the case of Luis Suarez, who has suffered a significant drop in performance since his return.
Leave a comment