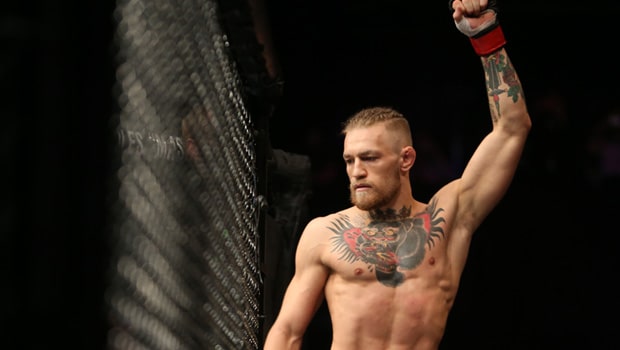 President of the UFC, Dana White, has announced that a possible fixture between Conor McGregor and Dustin Poirier could hold, but according to White, it would not be how McGregor had wanted it.
The Irish fighter had hinted on the possibility of an exhibition fight for charity between he and Poirier, even going ahead to make a poster and fix a date for it (December 12) but it seems that the UFC has stepped in to make it an official fixture.
In an interview with Barstool, White explained the arrangement the UFC has made concerning a fixture between the two; "(Conor) called out Poirier for a fight with (him) in Dublin for charity. So we offered them both a fight. We offered Dustin and Conor a fight, so we're waiting to hear back from both of them." No word yet from McGregor confirming whether he was offered a fight or not, but Poirier raised speculations on Wednesday when he tweeted "I accept" although he later confirmed that he had not been sent anything by either the UFC or Poirier.
For McGregor, he may not be too excited about the fixture. While he is interested in a fight with Poirier, he wants it to simply be an exhibition match. He has several times made it known that he wants to fight Manny Pacquiao and also shared several texts he had sent to White asking for the fixture to happen.
McGregor, who has been in retirement since June, last featured in the octagon in UFC 246 ( January) where he knocked out Donald Cerrone in just 40 seconds. That was his first fight after entering retirement back in March 2019.
Now it seems like "Notorious" is set to return to the ring but he wants to do it in a big way, hence his insistence on facing Pacquiao. He may just have to settle for the fight with Poirier. If the fixture does hold, it would be the second time both fighters are meeting. They first met in 2014 at UFC 178 and McGregor won the fight.
Leave a comment