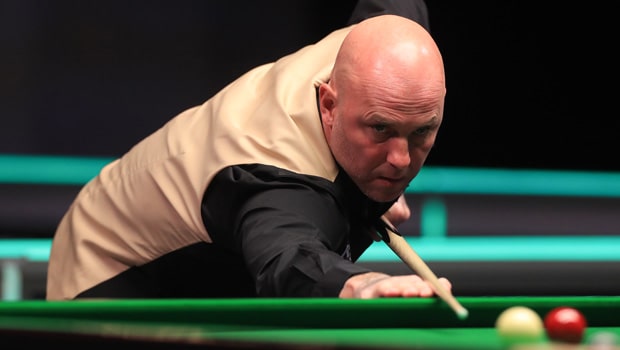 Former Northern Ireland Open champion, Mark King reigned supreme in his Championship league duel to secure a spot in the last-32 group stage of the competition. King didn't have the fanciest start to the competition, salvaging a draw in the opening game against David Grace.
But, he bounced back right after, recording 3-1 wins over Allan Taylor and Jimmy Robertson in his following two games to top his group. It was however a close shave for King.
Three out of four contestants in the group had fairly equal chances of qualifying going into the third and fourth round of fixtures. At the time, both King and his first opponent, Grace had attained four points apiece, with Jimmy Robertson only one point shy of that.
Grace however squandered his chances by losing to Allan Taylor leaving Robertson with the only real chance of challenging Mark King.
King paved way for himself to the summit of the group by winning the first two frames before coming out tops in his final game with a 3-1 scoreline.
Elsewhere, former champion, Scott Donaldson also negotiated his way into the next round after shoving off competition from his opponents. Donaldson topped Group 22 courtesy of two wins and a draw. After defeating Ashley Carty 3-1 in the first game and recording another 3-1 win over Barry Pinches, the Scot knew he needed just one point in his final game to scale through.
Wakelin had a good chance of instilling some fear in his 26-year-old opponent after winning the first frame. But the former Championship league winner quickly compiled a break of 63 to tie the game at 1-1. The game looked almost certain it was going down to the wire and it definitely did! Donaldson needed another frame to secure his place in the last-32 and he did just that. Wakelin won the last frame but it was a redundant win as it could not stop his 26-year-old from clinching a spot in the last-32.
Both Mark King and Scott Donaldson have now graciously cruised into Group F to join the likes of David Gilbert.
The action continues and we are poised to have John Higgins and European Masters runner-up Martin Gould slug it out at the table.
Leave a comment